Gem's integration with Breezy allows you to:
Breezy requires the following fields for upload:
To set up the Breezy integration, please reach out to Gem Support at support@gem.com to have the integration enabled. Once enabled, please complete the following: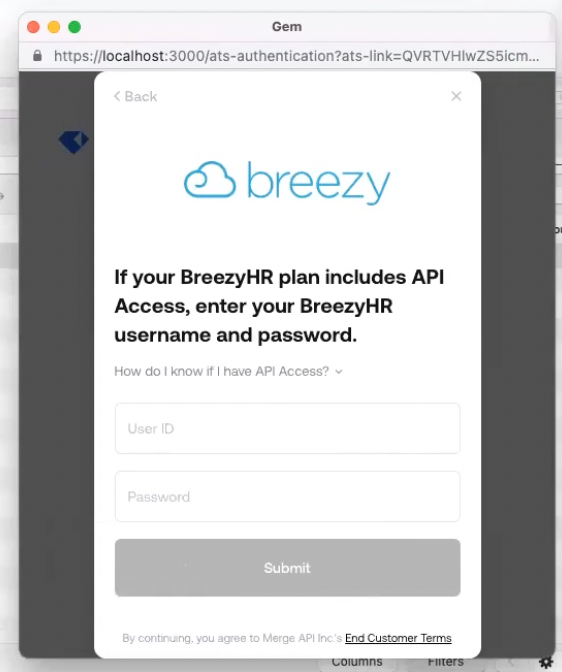 Now you're all set!
Have any issues or questions on this topic? Please feel free to contact your dedicated Gem Customer Success Manager directly or our Support team at support@gem.com.