Table of Contents:
Overview
Gem Admins can now create custom groupings of ATS fields of the same type in Team Settings to customize reporting for their team's unique needs.
All Talent Compass-supported ATSes (Greenhouse, Lever, SmartRecruiters, SuccessFactors, and Workday) are eligible for Custom Groupings.
As a Gem Admin, you can create and manage Custom Groupings under Team Settings > Customization > Custom groupings.
You can even create Custom Groupings for Race/Ethnicity, Gender, and Race/Ethnicity x Gender.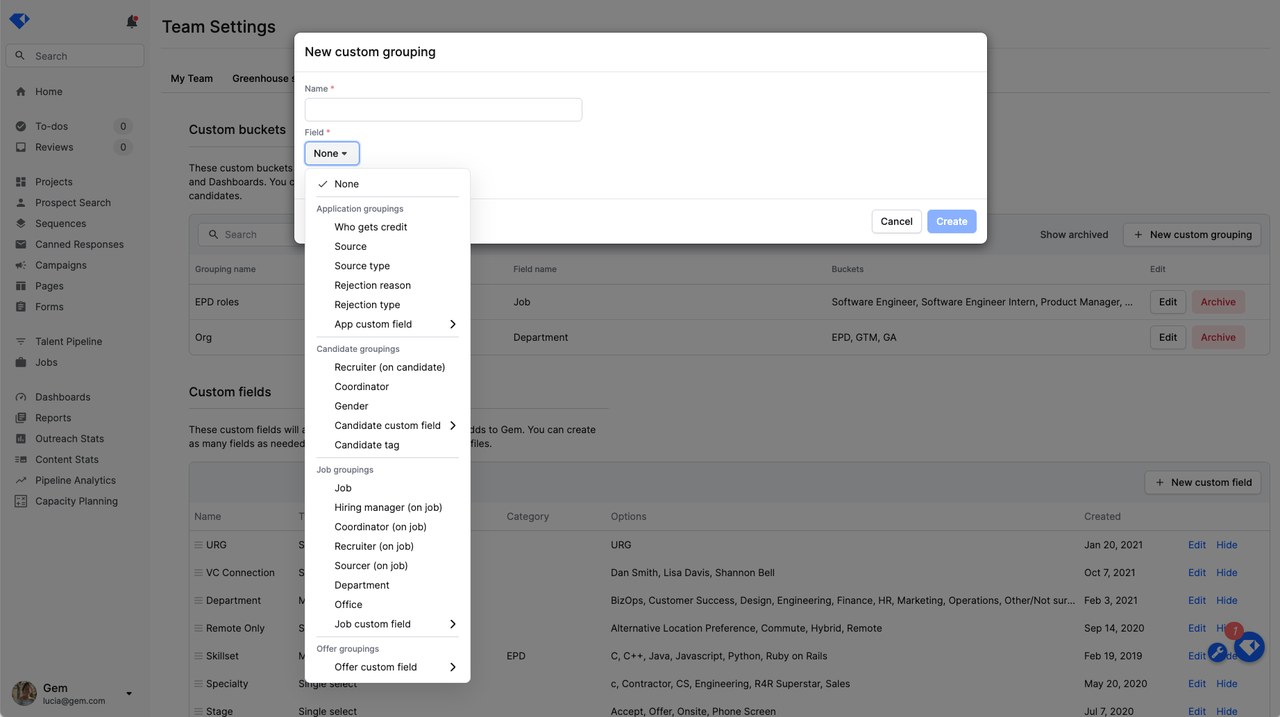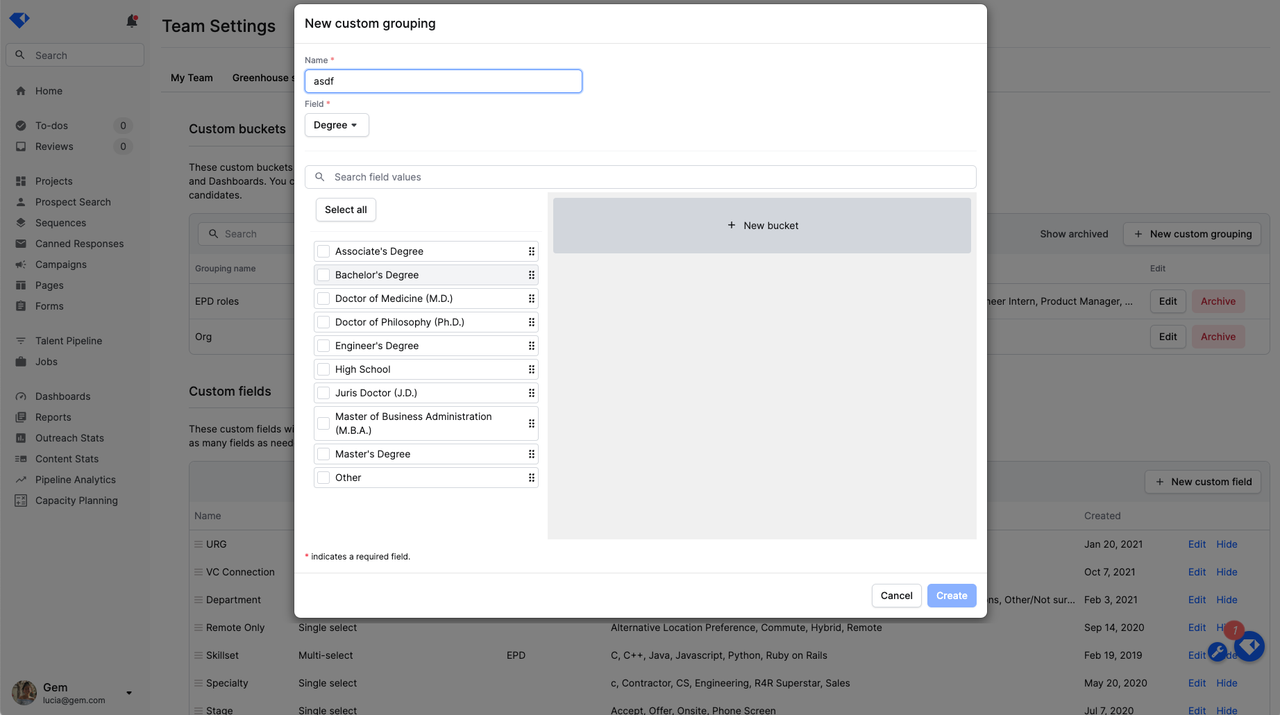 Gem Users: How to Use Custom Groupings
Pipeline Analytics filter


Pipeline Analytics group by


Pipeline Analytics breakdown by
Have any issues or questions on this topic? Please feel free to contact your dedicated Gem Customer Success Manager directly or our Support team at support@gem.com.