For planning purposes, let us know how many hires your recruiters are equipped to make. This is their capacity to hire. (Hires being offer accepts, NOT starts.)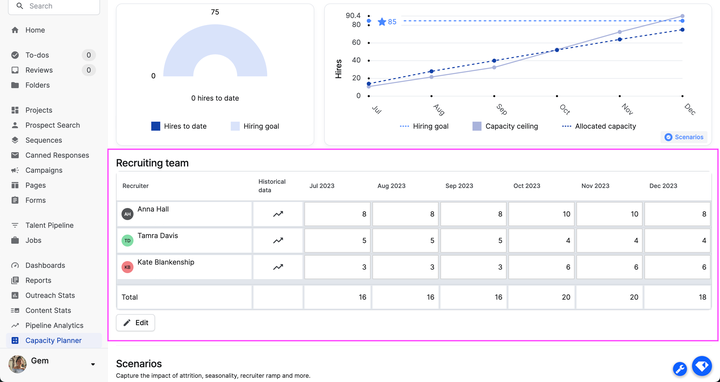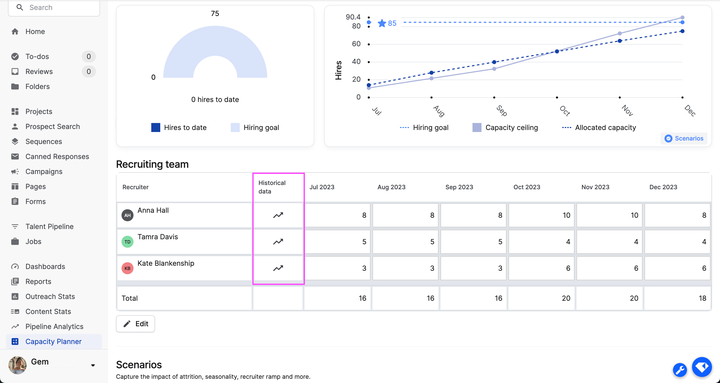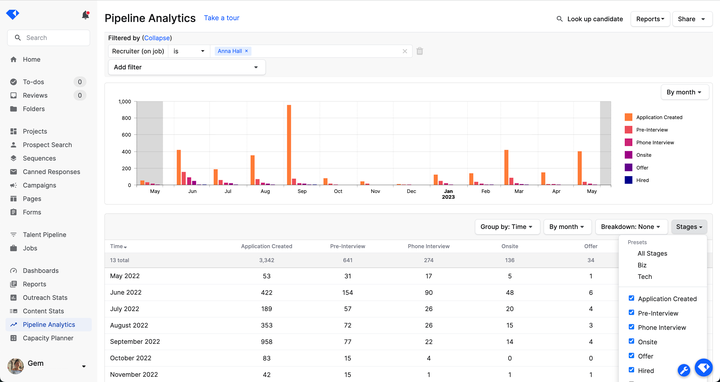 Add in your hiring goal(s), by department, office, hiring manager, or custom grouping.
Assign recruiters supporting each planning unit in your plan. Repeat, until all recruiters have been assigned.
Distribute each hiring goal, across the recruiters assigned to that section of the plan.
Automatically —
Manually —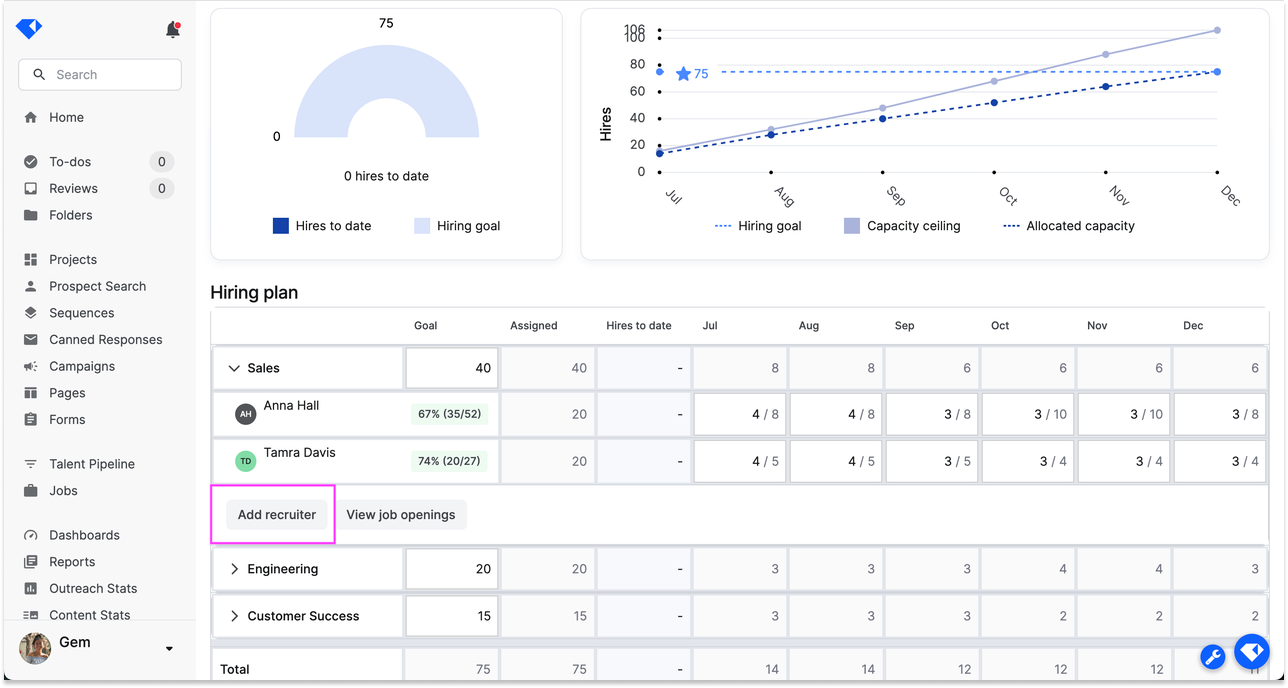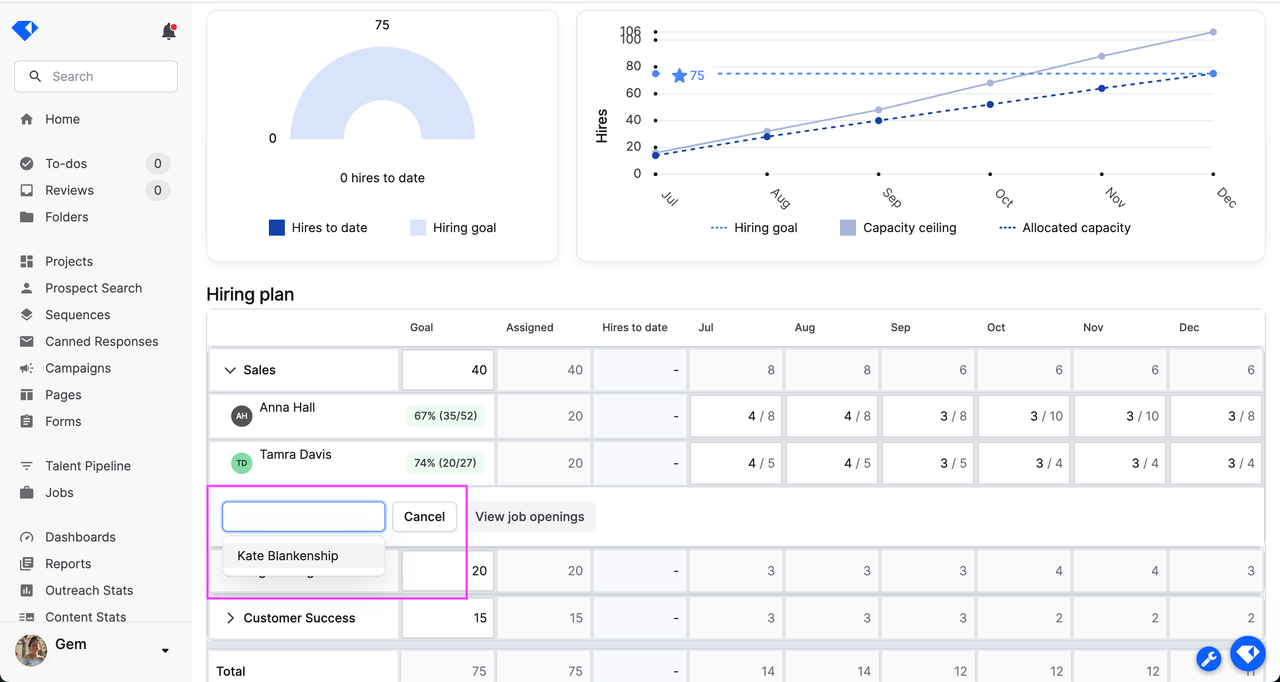 1. Select the Scenario type. You can choose from:
2. Toggle the Scenario on/off to visualize the impact on your plan.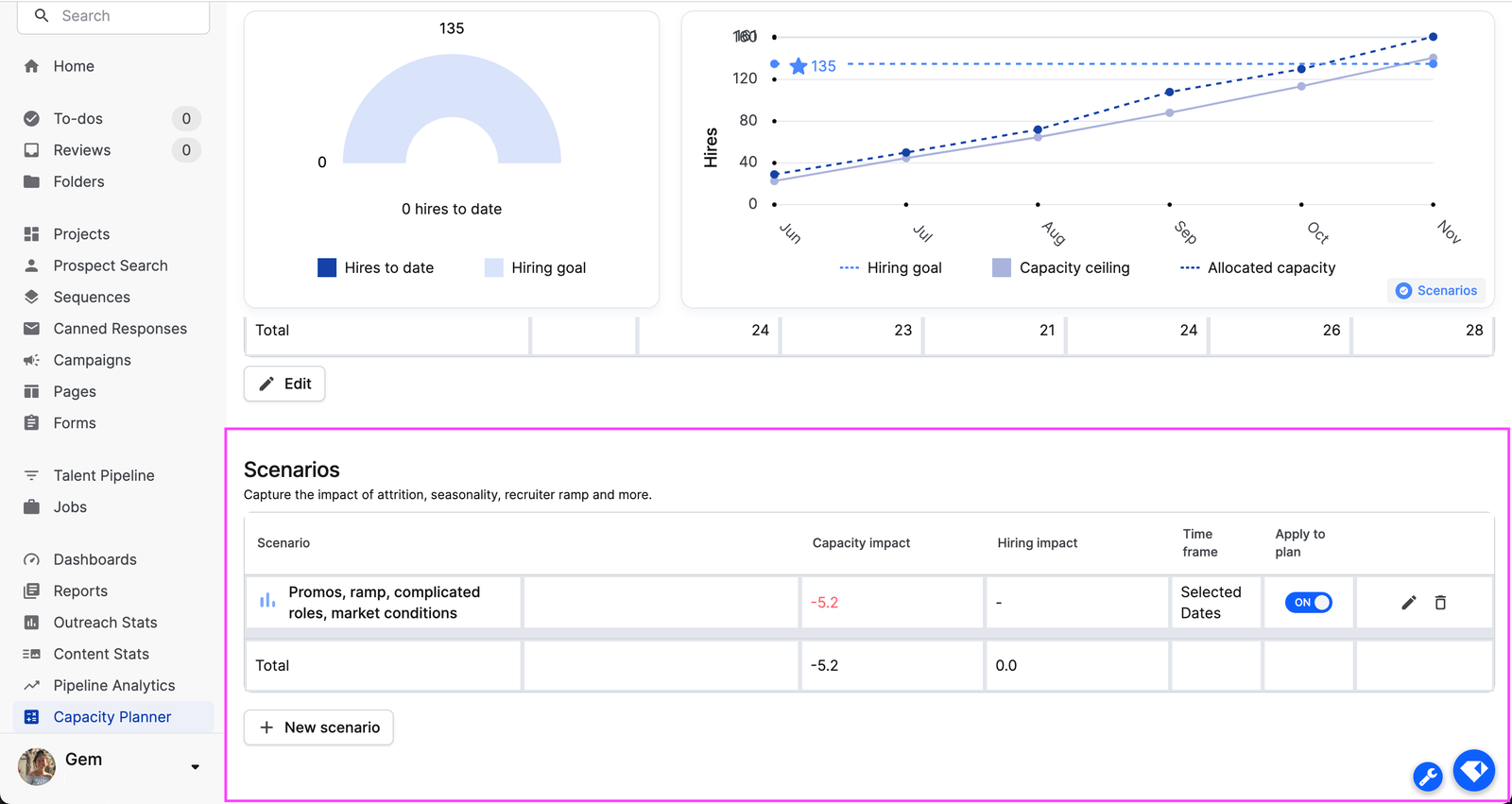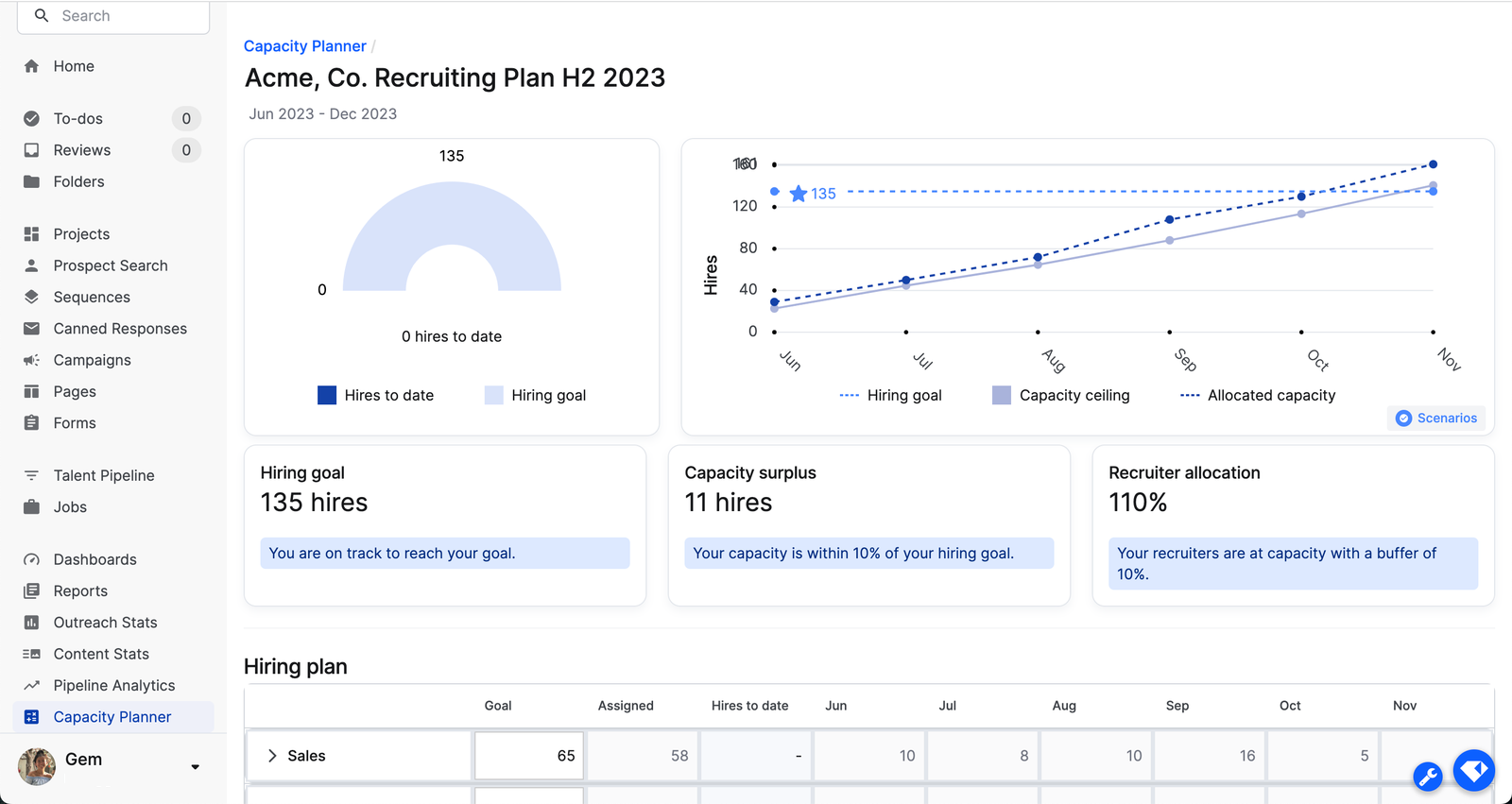 Have any issues or questions on this topic? Please feel free to contact your dedicated Gem Customer Success Manager directly or our Support team at support@gem.com.