Table of Contents
Overview
You can now create bespoke webpages within Gem, also known to some in the industry as "micro-sites" or "landing pages," which can be used for various use cases. We built this with recruiting event marketing, talent community registration, or university recruiting purposes in mind - but we'd love to hear how you get creative!
Please contact your dedicated Gem CSM or success@gem.com for more information.
How does it work?
Once enabled, you'll see the "Pages" option in the left-hand toolbar in Gem. On the "Pages" page, click "+ New Page" button to create a new page. You'll have the option to select a template: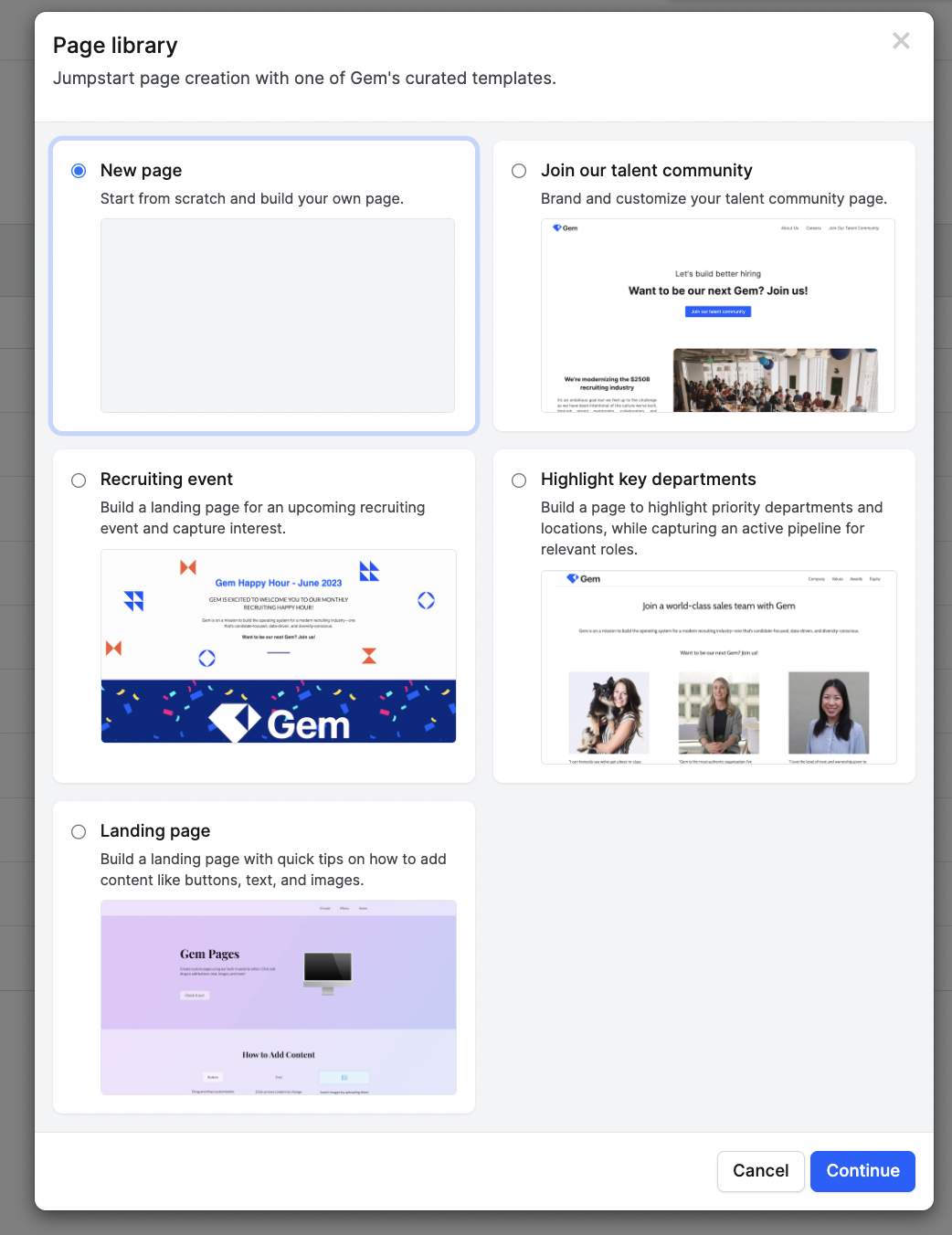 Or you can even design a Page from scratch:

Once your design is complete, you can go ahead and click "Publish".
You'll also have the option to collaborate on these Pages within your team by adding collaborators: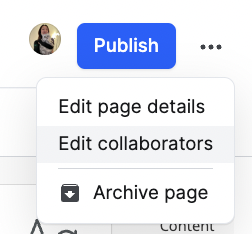 Have any issues or questions on this topic? Please feel free to contact your dedicated Gem Customer Success Manager directly or our Support team at support@gem.com.