Table of Contents:
Overview
Events can be used to manage your recruiting events. Create associated assets (pages, RSVP/check-in forms), manage guest lists, and see your event guest information as reflected within the CRM.
Eligibility
Any customer is eligible to purchase "Brand & Events Marketing".
You'll be able to choose an 'Event page' template. We automatically associate an Event page to every Event for you and give you the option to start out with our template.
Guests' any known latest ATS status (what job they applied for, when, and latest stage they got to) is immediately available here, as well as their past CRM activity (projects column + by opening the sidebar).
You'll also be able to invite people directly from past projects, which will drop people into the guest list.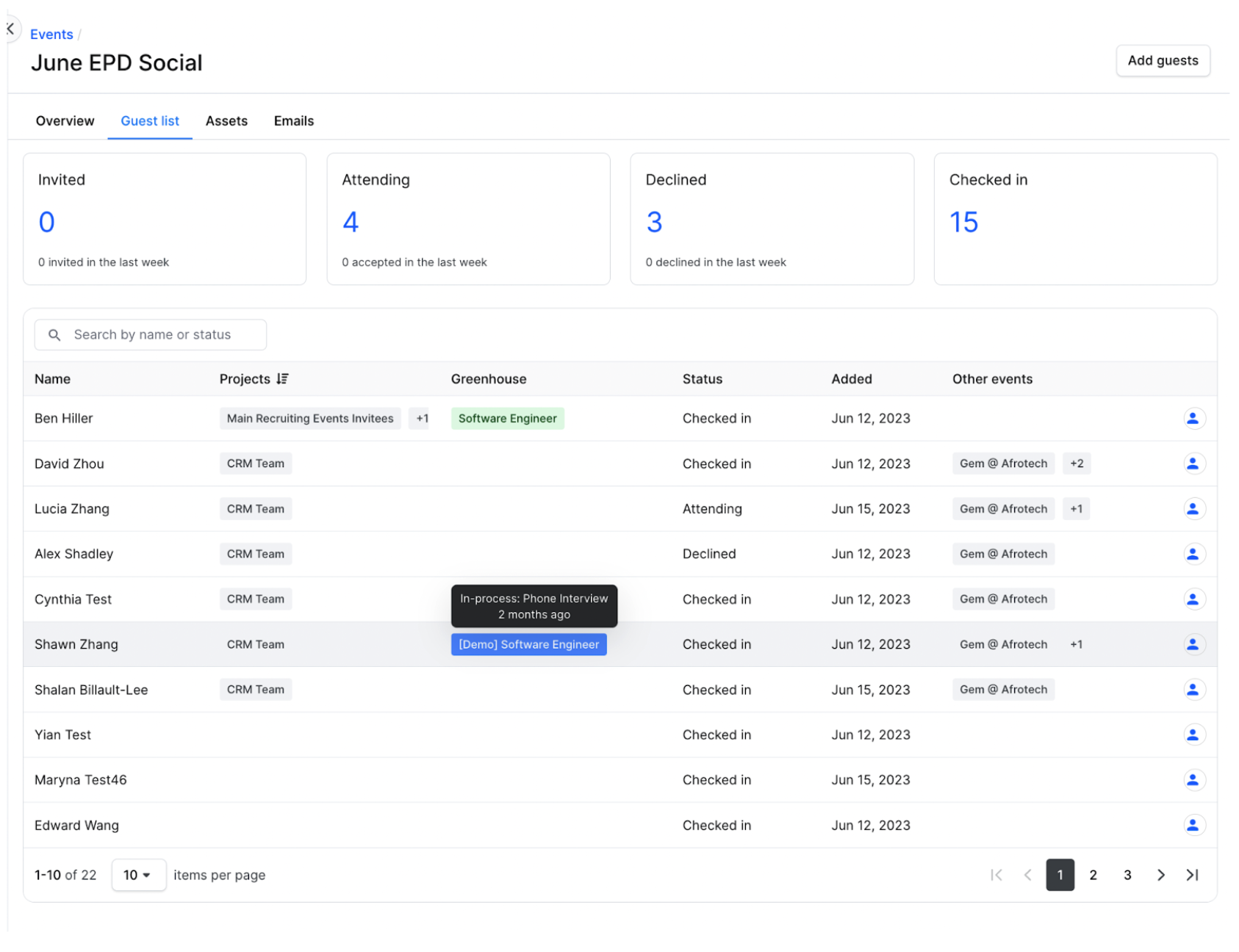 Users (anyone with access to Event module, like event coordinators) can manually update guest status using the drop-down directly in the table.
Definitions:
Have any issues or questions on this topic? Please feel free to contact your dedicated Gem Customer Success Manager directly or our Support team at support@gem.com.