Overview
Gem Messages allows you to see and manage replies sent by candidates if you've sent them a one-off text message or text message Sequence, all in one place.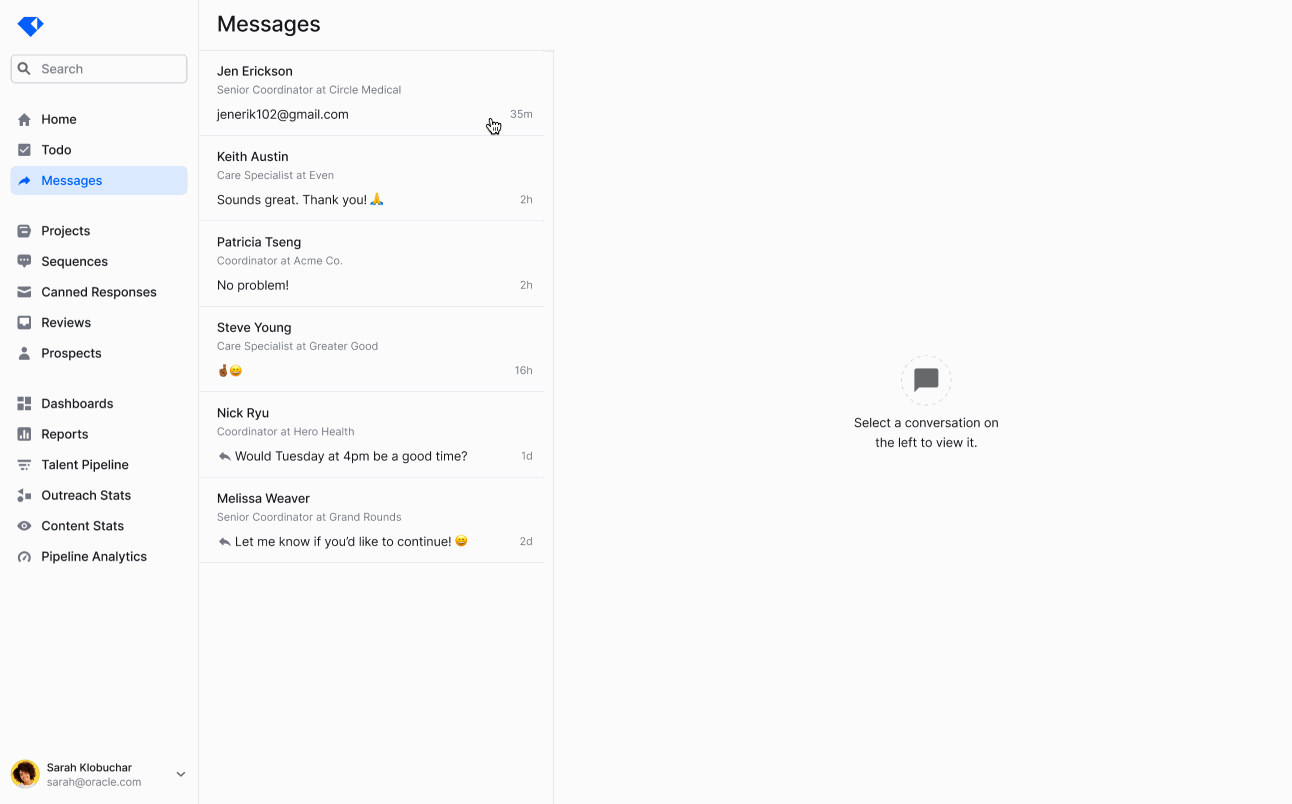 Setup
To use Messages:
Your team needs to have Text Messaging enabled. Please contact your Gem Account Executive or Customer Success Manager if you would like to get access to this feature.
A Gem Admin on your team needs to enable text messaging for your individual user account from their Team Settings dashboard.
Sending Messages
Click Messages while logged into Gem or go to gem.com/messages.
Select the conversation that you would like to reply to on the left side of the page.
Type in your response at the bottom of the conversation window.
Once finished, click "Send" to send your message out.
Other Features
Timestamps - Hover over a message box to see the time it was sent/received.
From the … menu:

View candidate profile - Opens a new browser tab and loads the candidate's Gem profile.
View on LinkedIn - Opens a new browser tab and loads the candidate's LinkedIn profile.
Known Limitations
Texting rich media (photos, PDFs, etc.) is not supported.
Calling virtual phone numbers is not supported, but you can text virtual phone numbers.
Coming Soon
Richer statuses for Inbox list items (ex. Differentiation between read, unread, and new messages).
Improved message notification capabilities (ex. In-product or web browser notifications).
Showing more Gem details about the candidate (ex. Projects or jobs they are in).
Have any issues or questions on this topic? Please feel free to contact your dedicated Gem Customer Success Manager directly or our Support team at support@gem.com.