Note: The Slack integration is only available to customers who have Talent Pipeline. To get this feature, contact your Gem Customer Success Manager.
Overview
Keep your hiring team updated on hiring pipelines with Gem's Slack bot! Now, everyone on your team can get automatic updates on the statuses of your pipelines.
Gem's Slack integration regularly sends a saved Talent Pipeline report to any Slack channel you choose. An example of a report that has posted to Slack is below: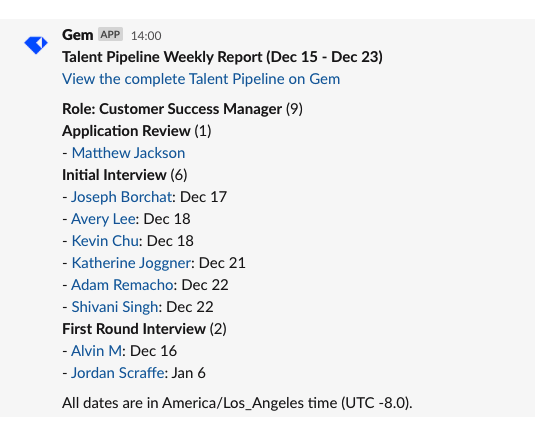 Set Up the Slack Integration
In your Gem Settings, look for Slack Integration Settings. If you do not see this section, you do not have Talent Pipeline (required). Contact your Gem Customer Success Manager to get Talent Pipeline for your team.

Click Add To Slack to connect Gem to your workspace.

Add Gem Your Slack Workspace and Channel
In Slack, navigate to the channel to which you want to send the report. Click on the "i" icon to show channel details in the upper-right corner of the channel window.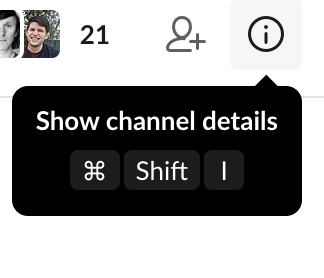 2. Click More, and then select Add apps.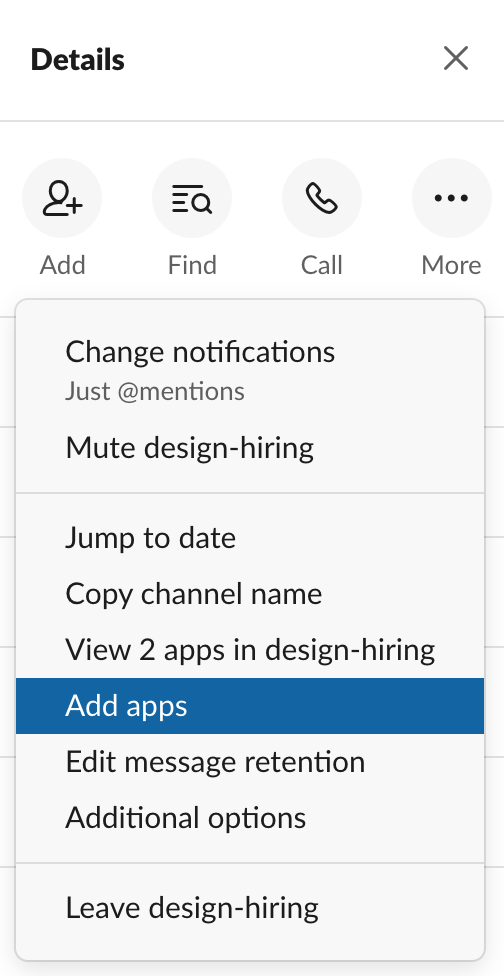 3. Search for "Gem".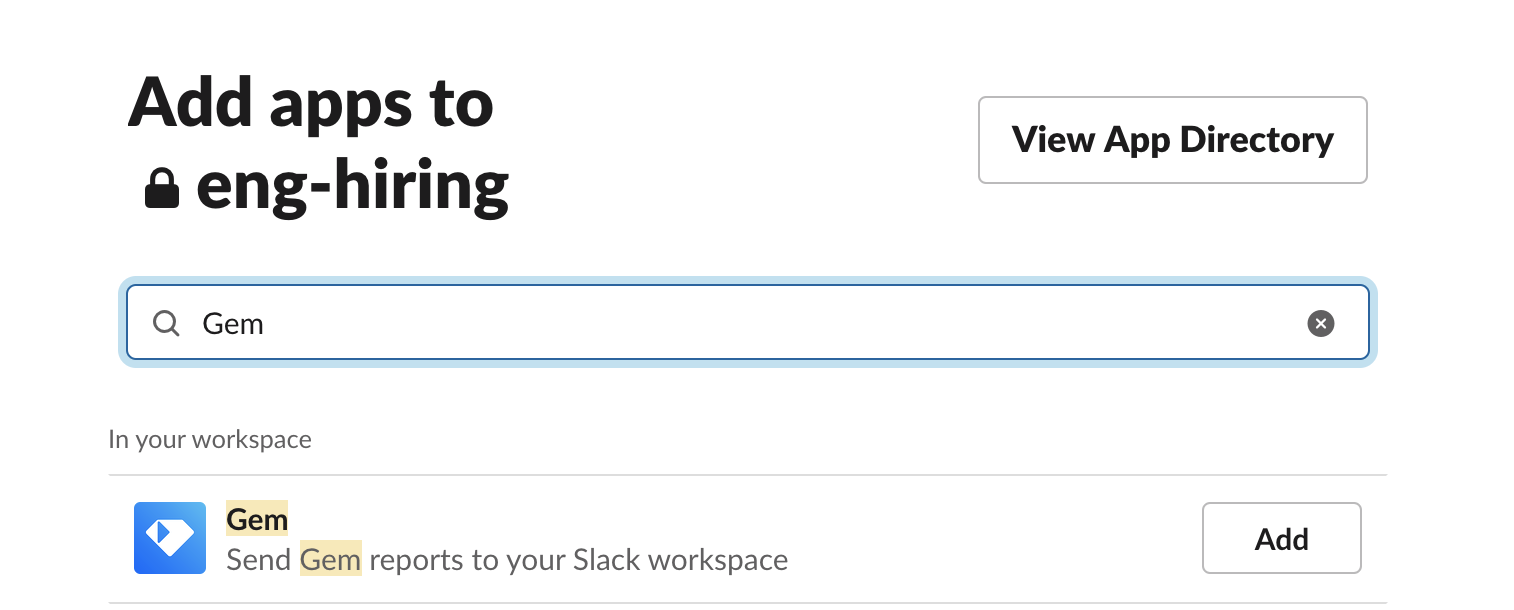 4. Click Add. If you or another member of your team has already added the Gem app to your Slack workspace, click View and continue.
5. In Slack, click Configuration. You will be redirected to the Slack website showing you the details of the Gem app.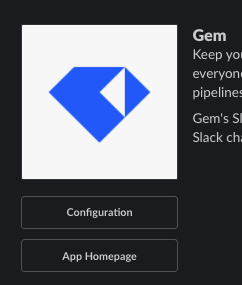 6. Click the green Open in Slack button on the left side of the page. You will be redirected back to the Slack app.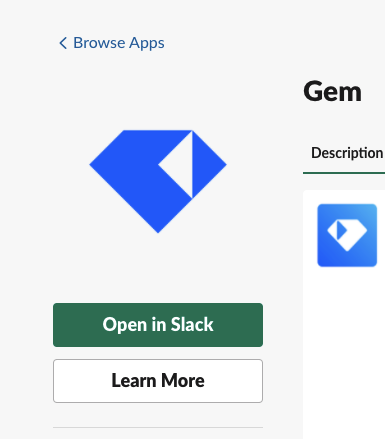 7. Click Add this app to a channel and select the desired channel.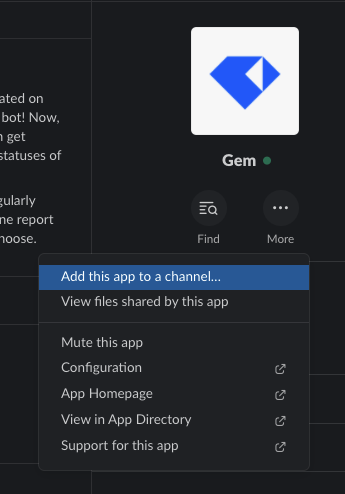 Schedule the Talent Pipeline report
1. To start, you'll need a saved Talent Pipeline report. If you don't have one saved, create and save one.
2. In your Gem Settings, go to Slack Integration Settings and click on Add Report.

3. Select the report, day, time, and Slack channel that you want the report to be sent to. All dates and times will be shown in your time zone.
4. Add Gem to your chosen Slack channel.
Gem will now send the saved Talent Pipeline report to that channel on the schedule you've selected. You can manage or remove the weekly report by going back to Slack Integration Settings on Gem's Settings page.



Have any issues or questions on this topic? Please feel free to contact your dedicated Gem Customer Success Manager directly or our Support team at support@gem.com.