Do you want to create a pipeline of candidates that are actively interested in your company, but don't necessarily have the right open position in this moment? Gem helps create that talent community for you to nurture & engage with!
Using Gem forms, you can create a form to collect information from prospects visiting your careers page. This form is fully customizable to collect the information that is important to your talent team.
How the form works
Create a Talent Community project in Gem

Click "Options" in the top right corner of the Talent Community project & then click "Create Gem Form":

Drag any fields you'd like to the page, change the color of the form to your company's exact brand color, and include a description and title to let candidates know what they are signing up for.

Note that certain fields are required, such as name and email; we can't create new profiles in your Gem project without this info, so you won't be able to remove them from the page. The resume upload field will upload an attachment to the Gem profile.

Besides standard fields like phone number, LinkedIn URL, Company, etc that are written to the standard Gem profile fields, you can also ask custom, event-specific questions such as "What departments are you interested in?" or "How did you hear about us?"

Custom questions will be captured as project custom fields in the same project where all your registrations are being captured.

If a person registers who already exists in your Gem instance, rest assured that a duplicate profile won't be created; we'll just cross-list them into the event project.
Once you've created your form, click on "Share" in the top right corner and copy the URL to share or attach to a button on your career site!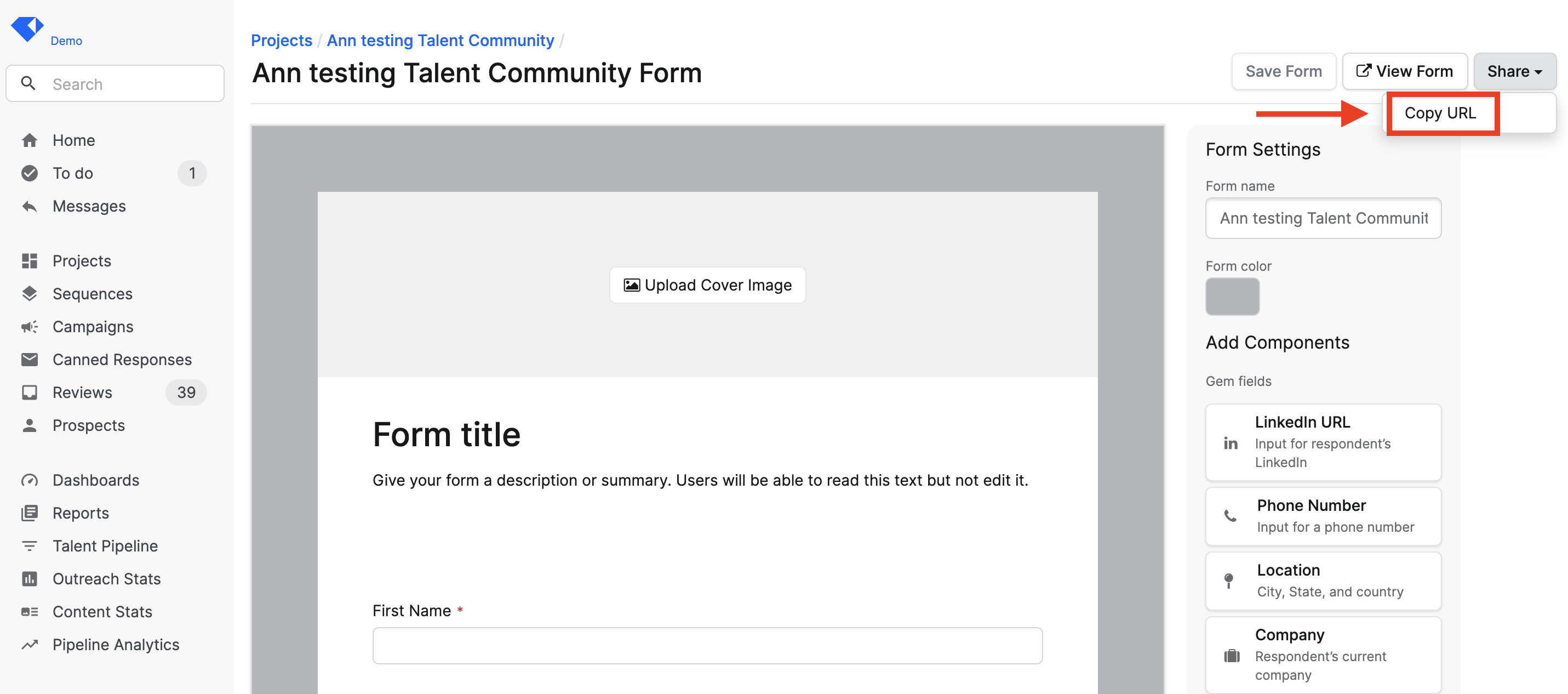 Candidates are in the project, now what?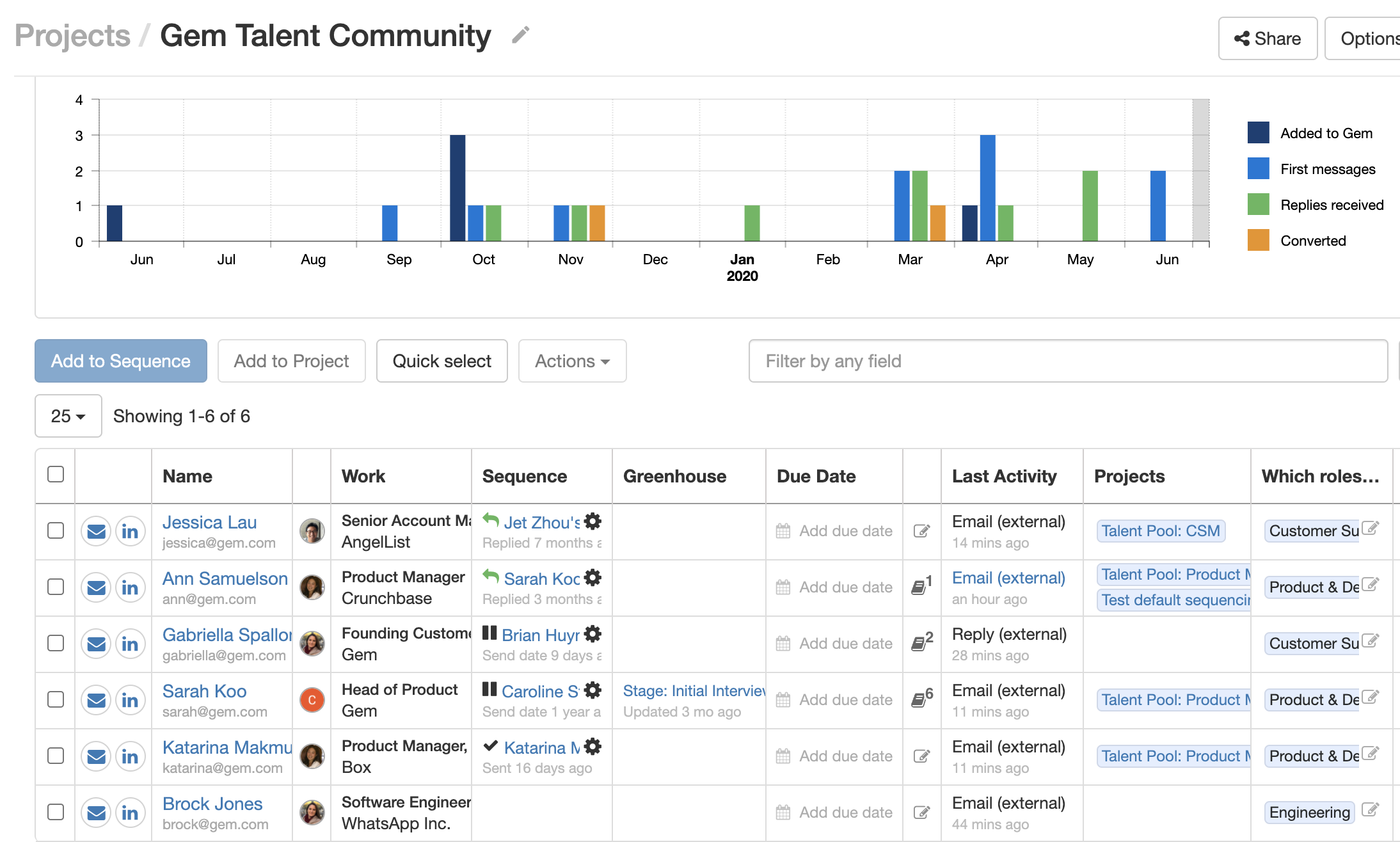 You will be able to see all the candidates and the responses to your custom questions

If you do not see one of the columns of custom questions, click on "Columns" in the top right, above the list of candidates, and select "Show" next to the custom column you want to see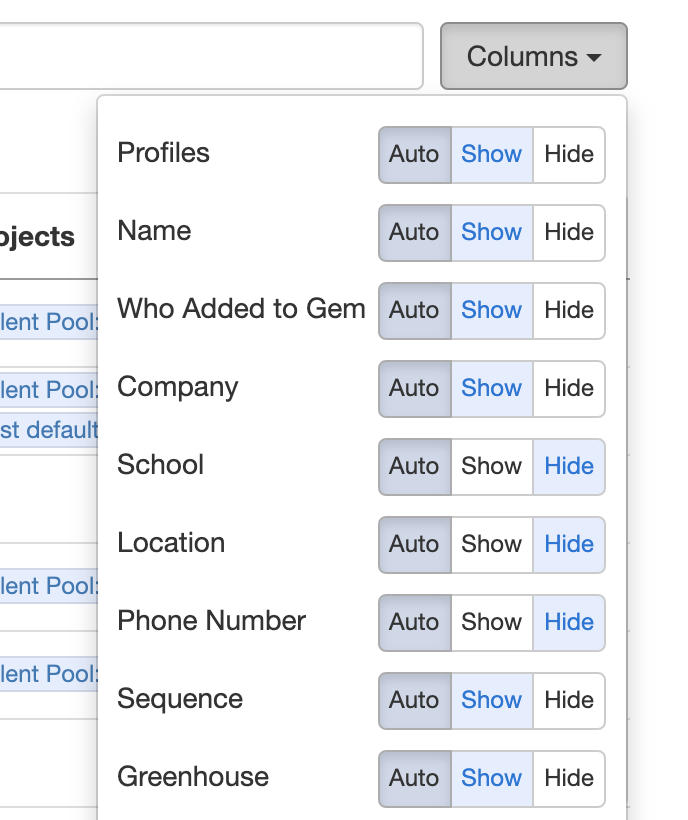 We recommend having someone on your team as the "gatekeeper" of the main Talent Community project

If you have separate recruiters in charge of specific departments or locations, we recommend creating separate projects based on candidate's responses

For example, within the main "Talent Community" project, the gatekeeper can filter on columns, such as "Departments" & identify all candidates who said they were interested in "Product & Design" positions.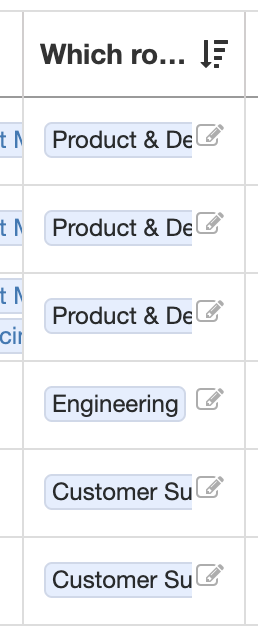 From here, you can bulk select all these candidates & add the candidates to a new project, "Talent Community: Product & Design" project.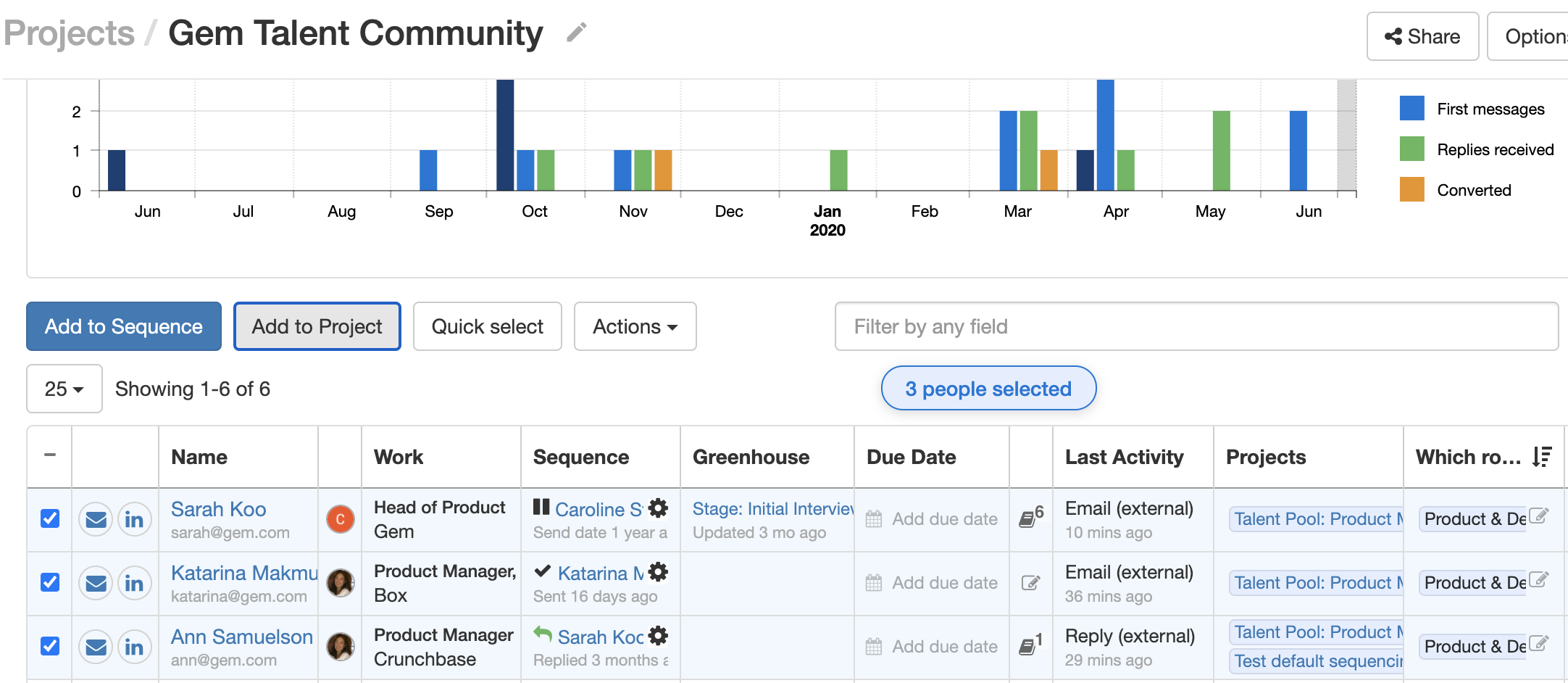 In this Product & Design project, the recruiter in charge of Product & Design roles can sequence the candidates as they see fit!

We recommend keeping all potential candidates in the main "Talent Community" project as well, to maintain it as a source of truth & you can sequence the entire group regarding overall company updates & hiring information to keep your company top of mind.
Have any issues or questions on this topic? Please feel free to contact your dedicated Gem Customer Success Manager directly or our Support team at support@gem.com.