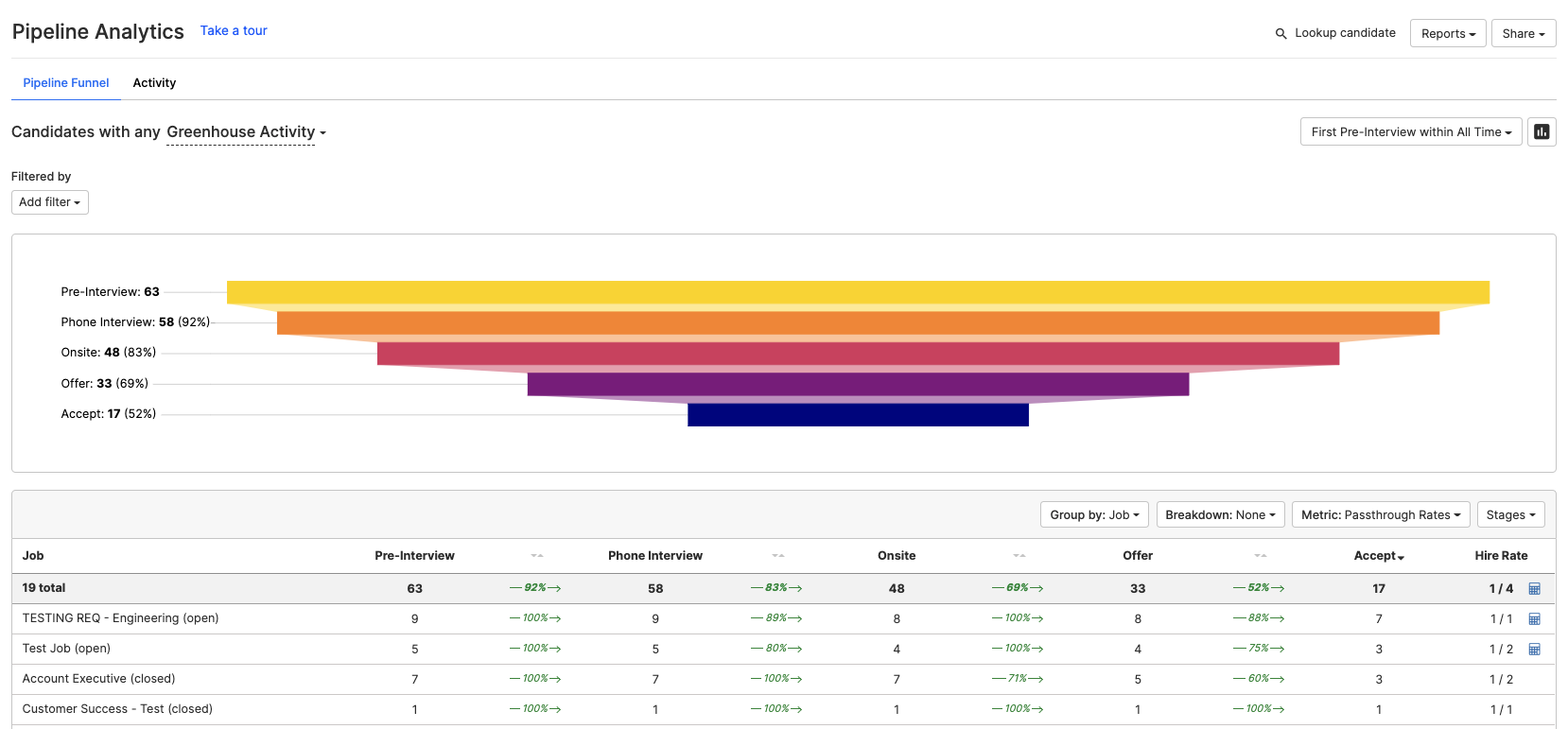 Pipeline Analytics is a Gem feature that allows you to view your entire talent pipeline at glance. By taking Gem Sequence data (Send and Reply) and juxtaposing them with your team's ATS Stages, we are able to give you a full-funnel view from initial outreach to accepting your offer.
We also offer preset reporting options.
How Pipeline Analytics gets ATS data into Gem
Pipeline Analytics works by using your ATS's API & Webhooks to let Gem know when changes are made in your team's ATS instance. This allows Pipeline Analytics to show candidates in your ATS funnel and allow you to filter on ATS attributes.
To get and set up Pipeline Analytics for your team, contact your Gem Customer Success Manager. Setup includes:
Enabling the Pipeline Analytics feature for your team.

Creating an API key from your ATS for Gem.

Setting up ATS Webhooks that Pipeline Analytics requires.

Once complete, your Gem Customer Success Manager will help run an initial ATS data import to pull all of your ATS data into Gem. After this, a combination of automated regular data syncs and ATS Webhooks will keep your ATS data up to date in Gem.
Related Articles
Have any issues or questions on this topic? Please feel free to contact your dedicated Gem Customer Success Manager directly or our Support team at support@gem.com.