Gem allows you to track your interested response rate for your sequences in your sequence report.

Once a candidate replies, there are 3 different places you can mark them as interested, not interested, or if you need to follow up with them later:
Email: In your Sent folder, Gem Bot messages thread into your outreach messages. You can mark the reply as desired using the links at the bottom of the message.

Gem Website: Go to your Sequences page and open the sequence the candidate is in. In the sequence report table, look under the Replied column for that candidate and mark the reply.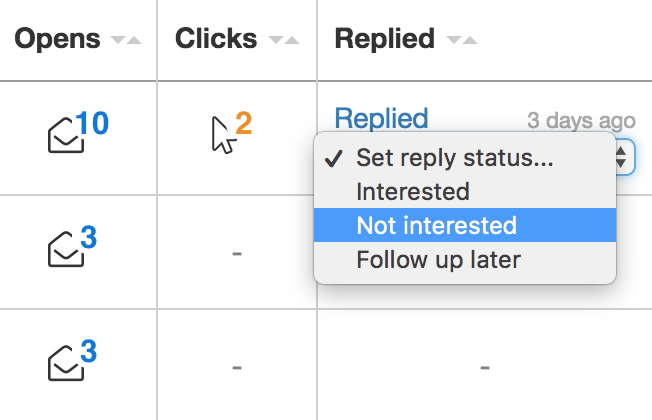 Gem Extension: When viewing a candidate in the Gem extension sidebar, the option to mark a candidate's reply is located under the Sequences section. .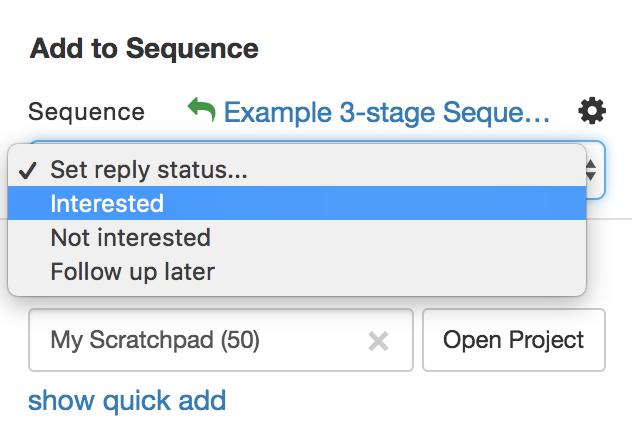 Have any issues or questions on this topic? Please feel free to contact your dedicated Gem Customer Success Manager directly or our Support team at support@gem.com.