Overview
By default, your Gem Home page displays sections containing a summary of Outreach Stats at the top, followed by recent sequences and then projects. To help keep what's important to you top-of-mind and make it easier to access, you can customize this further:
You can change the ordering of these sections on the page.

You can choose which sections you want to show and hide.

For teams that use Gem Dashboards, you can pin a dashboard to your homepage.
Example of the Gem home page displaying a dashboard: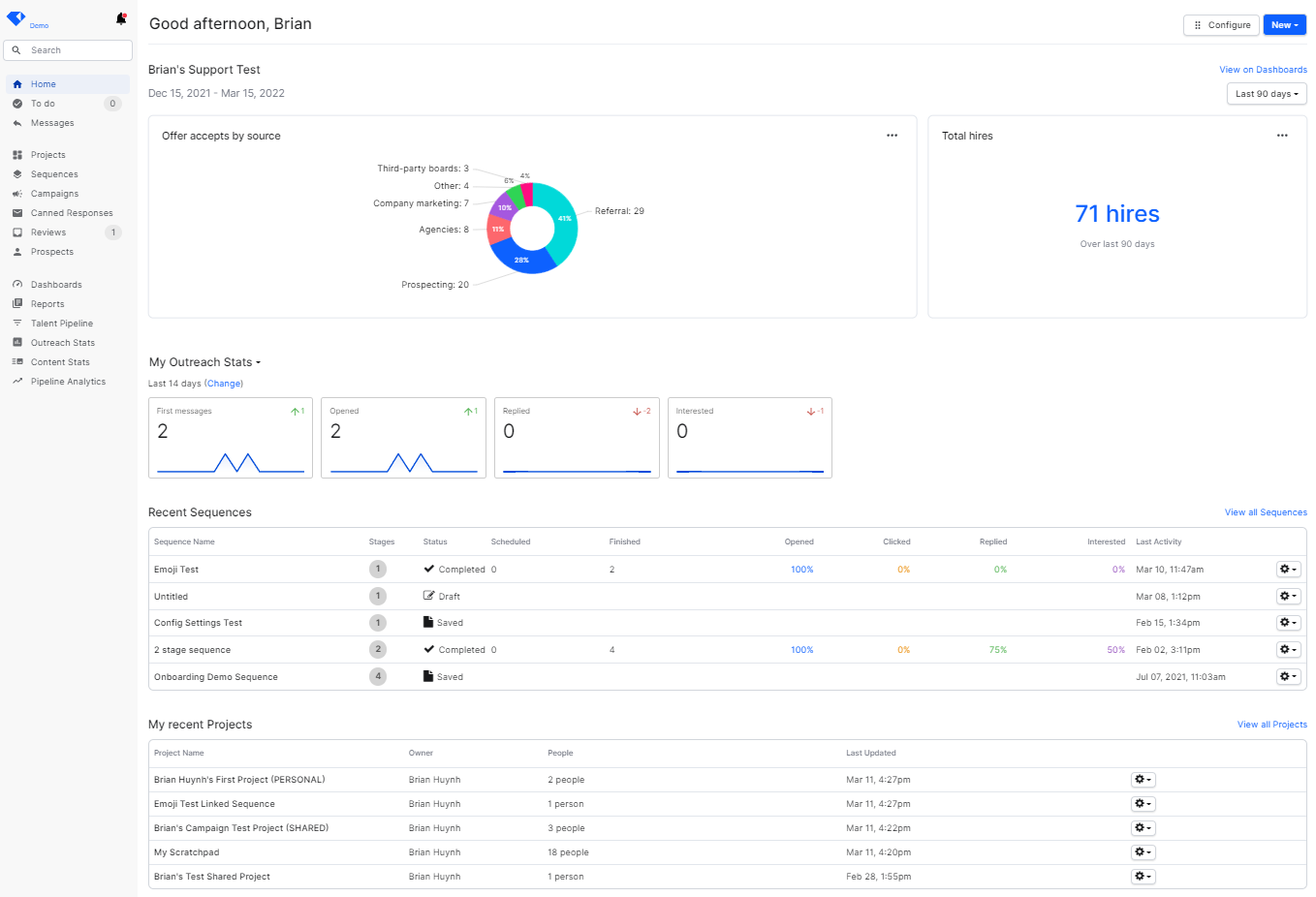 Requirements
All teams and users on any subscription can customize the Gem home page. In order to pin Dashboards, your team needs to have our Talent Compass feature set, which includes Pipeline Analytics. (To learn more about Talent Compass or add it for your team, contact our Sales team at sales@gem.com.)
How It Works
Sign in to your Gem account and navigate to your Home page.

In the top-right corner of the page, click Configure.

Select the sections you want to be shown and/or drag and drop them to change the ordering in which they are displayed.

If your team uses Dashboards, select the dashboard that you want to see displayed.

Click Save.
Have any issues or questions on this topic? Please feel free to contact your dedicated Gem Customer Success Manager directly or our Support team at support@gem.com.