You can now send weekly pipeline report emails from Gem for all of your active Greenhouse pipelines.
To do this, head to the Talent Pipeline module in Gem.
Gem automatically defaults to viewing active Greenhouse jobs that you are on the Hiring Team for. You can also filter this to a specific department, job, or even another user's active jobs (like a Hiring Manager).
Once you've found the view you want to send in a weekly report, press the Share button at the top right.
Under the Draft Weekly Email Report section, press the Open Draft button.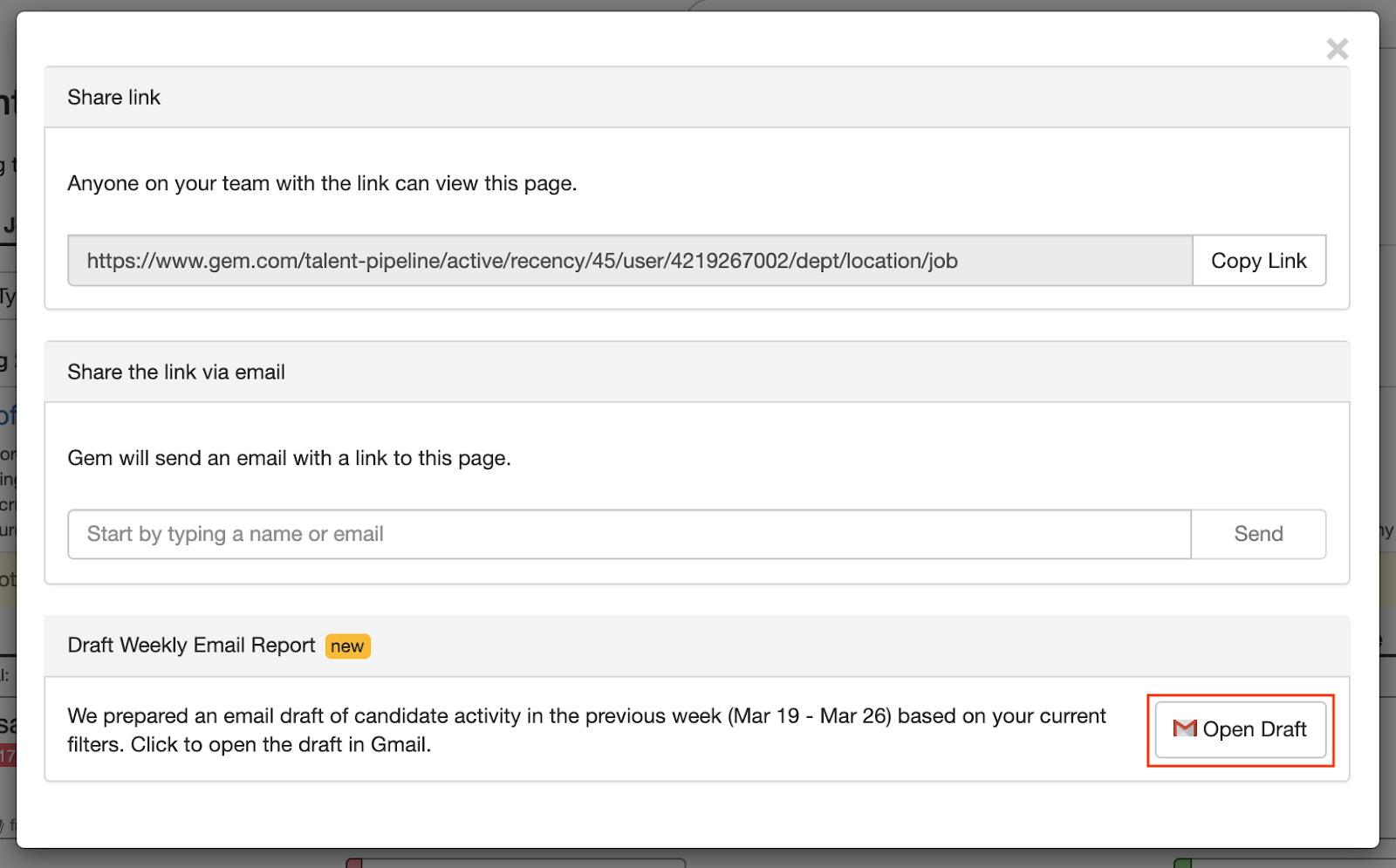 Gem will kick you out into Gmail and draft a weekly report based on the view you've selected. From there you can make any edits you want to the email, enter the recipient's email address, and press Send. Gem will also link to the Talent Pipeline Report in Gem in case users want to view the board view instead.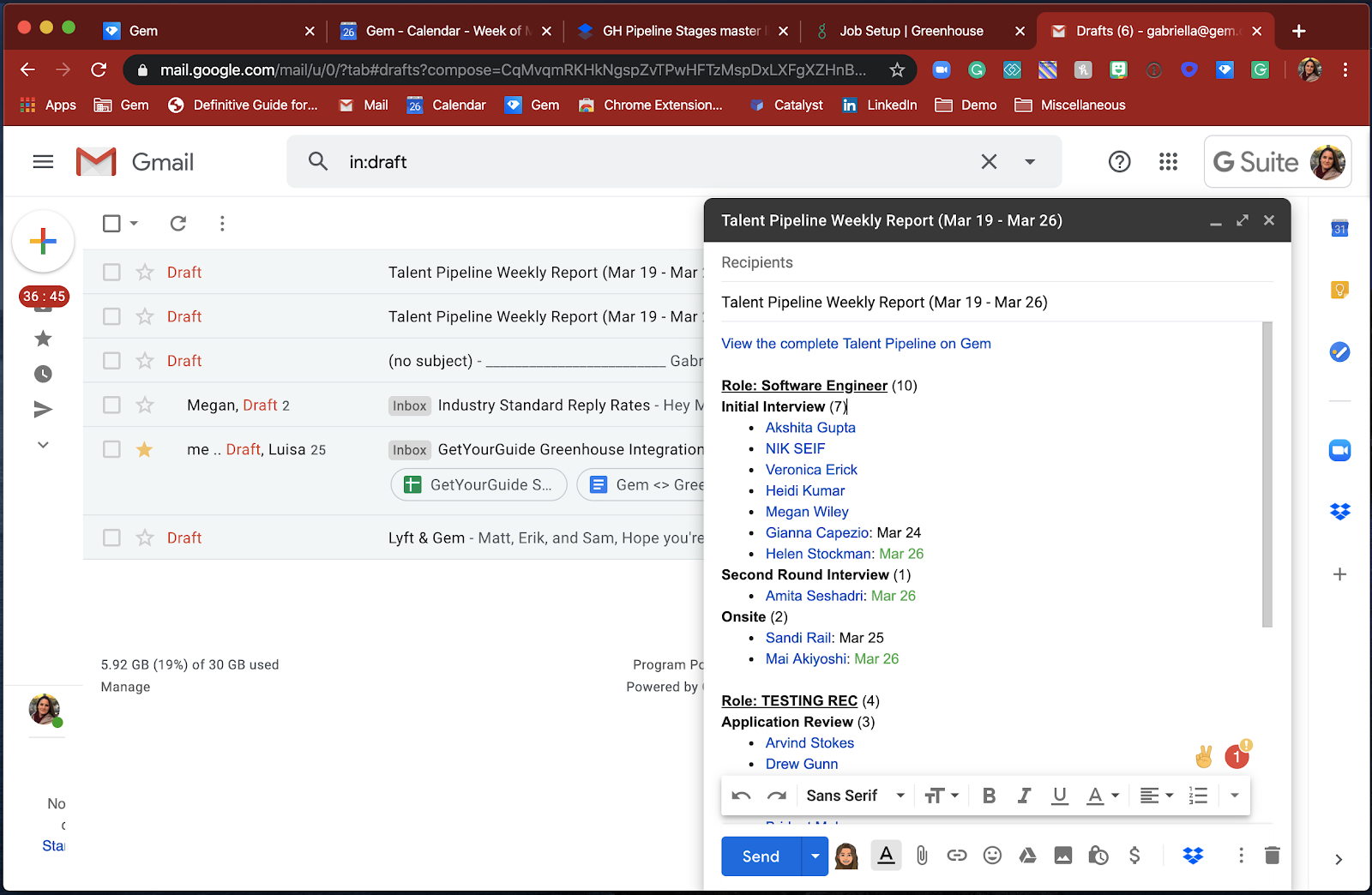 Have any issues or questions on this topic? Please feel free to contact your dedicated Gem Customer Success Manager directly or our Support team at support@gem.com.