This article covers the step you need to take to re-install the Gem Chrome Extension.
Right click the Extension and select 'Remove from Chrome'.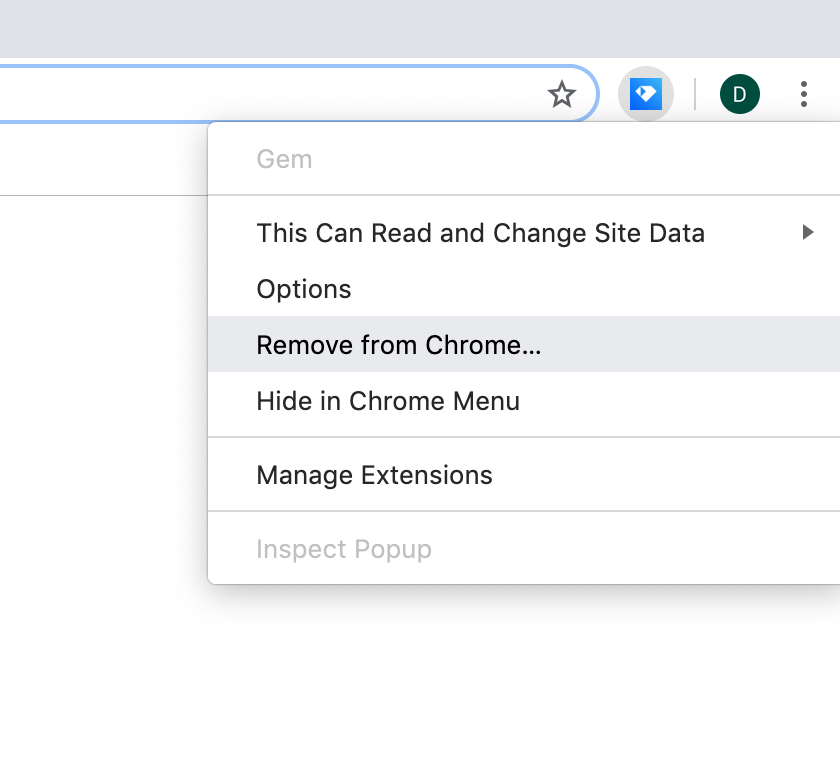 Visit Gem to and follow the steps to get the latest extension.
Note that you might see a warning in your extension list along the lines of "This extension failed to modify the response header…" As long as you installed the Gem extension after conflicting extensions, this error should appear under the other extension. This is expected and a limitation of Chrome — as long as it's installed after the conflicting extensions, Gem modifies the response header in a way that is compatible with all other extensions. All extensions should work normally, even though you may see this warning in the extension list for the other extension.
Have any issues or questions on this topic? Please feel free to contact your dedicated Gem Customer Success Manager directly or our Support team at support@gem.com.