Project fields can help your organization manage projects. Great examples of project fields include department or cost center, Req ID, or project type (Event, Talent Pool, Job, etc).
Project fields can be single select, multi-select, or freeform text. Project fields apply across the entire organization, and required fields apply to all new Projects created. Users select project field choices when they create new projects, and can filter their Projects page by these fields.
Set up Project Fields
Only Admins can set up project fields to organize projects.
Click Team Settings to access Team Settings and then click on the "Customization" tab. You can also access this page at gem.com/admin/customization.

Find "Project fields."

Click the "New project field" button. Create the field name, select the response type, and fill in choices for single select or multi-select.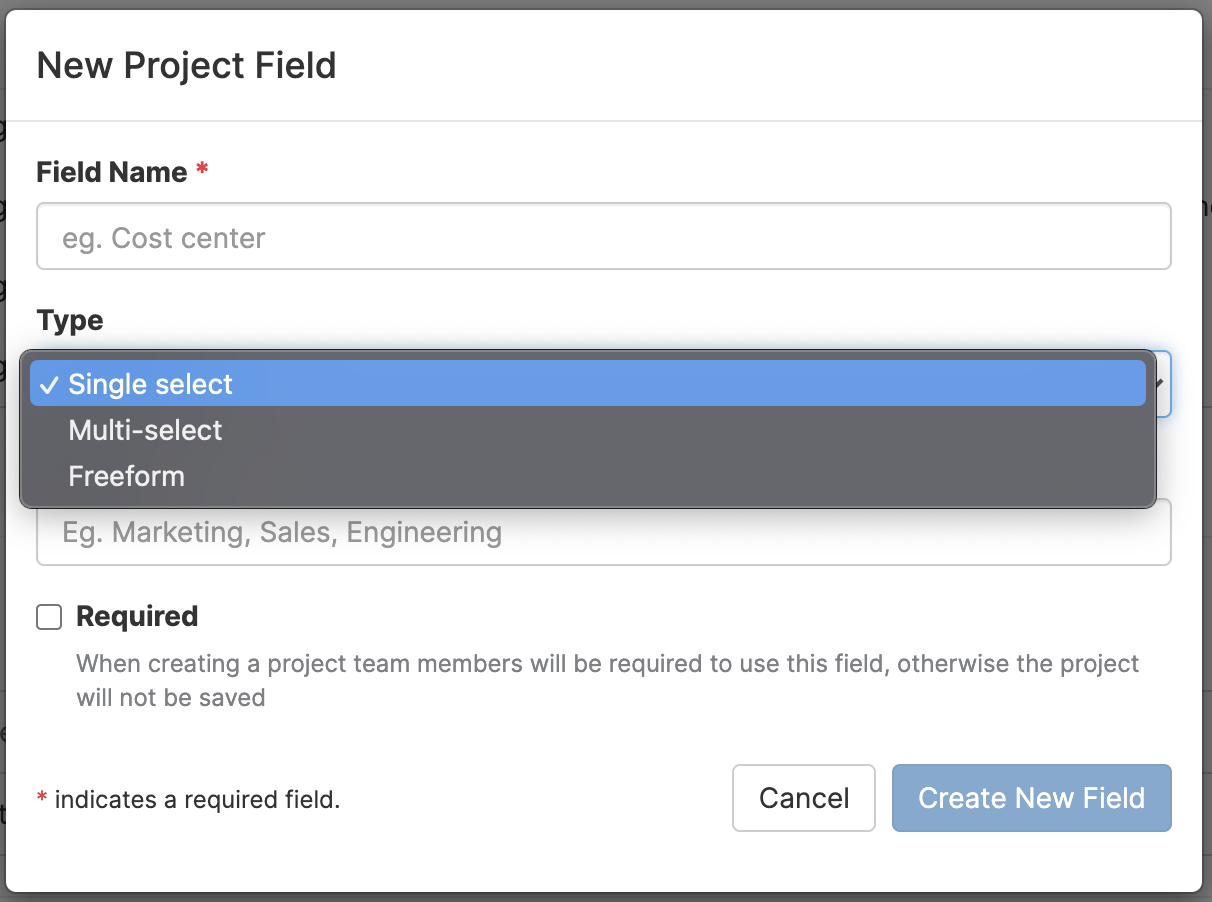 From this page, Admins can also edit or hide project fields.
Here's an article where you can find additional information and best practices for setting up Project Fields.
Have any issues or questions on this topic? Please feel free to contact your dedicated Gem Customer Success Manager directly or our Support team at support@gem.com.