In order to continue sending sequences on behalf of someone outside of your organization, you'll need to follow these instructions to link all your external Gem accounts to your primary account.
Here's an example: Lucy works at ouragency.com, but is a contracting sourcer for Acme.com. Lucy needs to take the following steps in order to be able to use SOBO.
From the primary Gem account (ouragency.com), Lucy clicks on her profile picture and then on "link another email "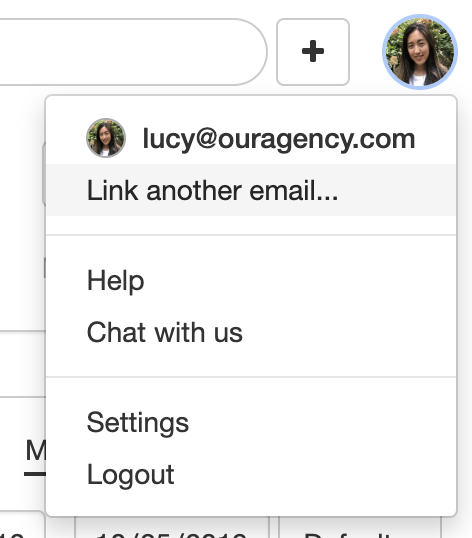 She enters the email address that she wants to send on behalf of - the one she uses while working for one of her clients, Acme (lucy@acme.com).

That address (lucy@acme.com) will receive an email, asking her to confirm the account linking.

Once this is done, she'll be able to continue to send sequences from her "lucy@acme.com" email address, or request access to SOBO from other team members with an @Acme.com email address.
Have any issues or questions on this topic? Please feel free to contact your dedicated Gem Customer Success Manager directly or our Support team at support@gem.com.