Typically, the way to stay organized in Gem is to create one Gem Project per Greenhouse Job and add candidates to the project before reaching out.
An added benefit of this is Gem Project -> Greenhouse Job sync. If you add someone to a Gem Project and then upload them to Greenhouse in the browser extension, Gem will remember the Greenhouse upload settings you previously selected (e.g. Greenhouse Job, prospect vs candidate, stage) and auto-fill these defaults the next time you add a candidate to a project.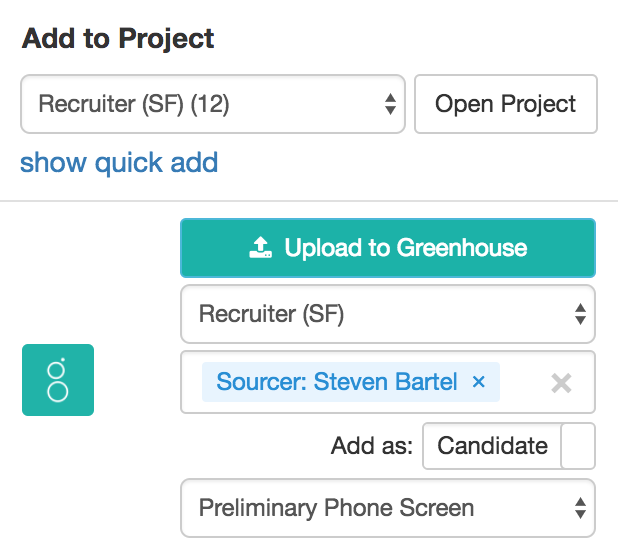 You can also configure a default sequence for Gem Projects to save even more time.
Have any issues or questions on this topic? Please feel free to contact your dedicated Gem Customer Success Manager directly or our Support team at support@gem.com.