This article covers how you can use Salesforce in tandem with Gem.
Once a contact or lead is added to Salesforce, you can easily log emails sent via Gem to Salesforce and associate them with that person. Simply use the "My Email to Salesforce" feature.
First, find your "My Email to Salesforce" by clicking your name, and accessing your Settings from Salesforce: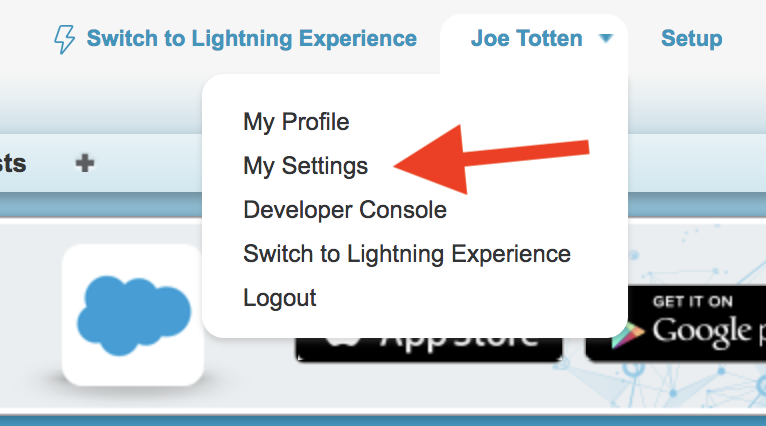 Then, on the left rail, choose "Email" and then "My Email to Salesforce" and copy your Email to Salesforce address:

Then, while logged-in, navigate to Gem and access your settings and paste your Email to Salesforce in the Bcc: field: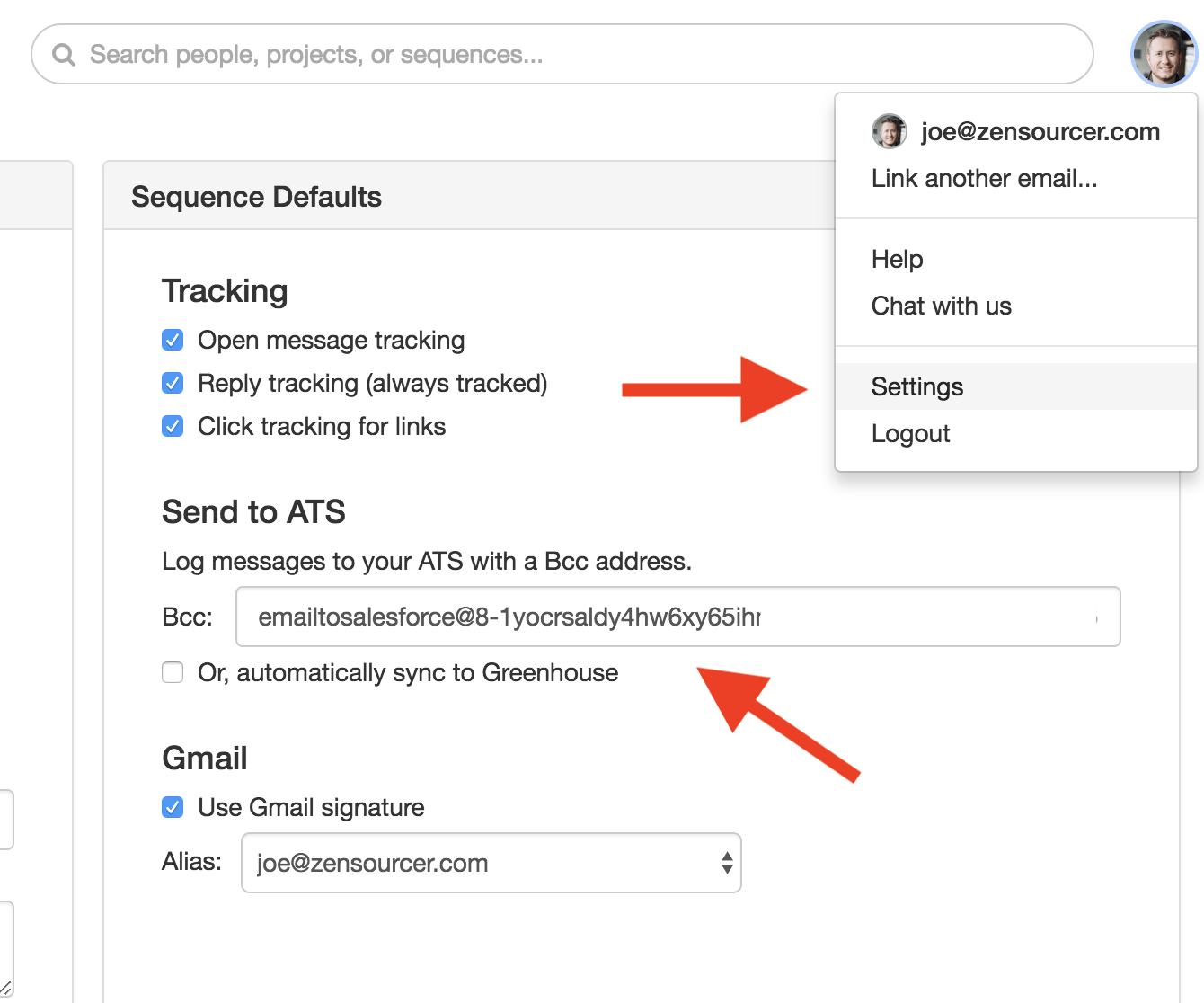 Any Sequences you create moving forward will now default to Bcc'ing to Salesforce.
For Sequences you have already created, you can edit them to set the default to Bcc to Salesforce.
Have any issues or questions on this topic? Please feel free to contact your dedicated Gem Customer Success Manager directly or our Support team at support@gem.com.