What can you do with the SmartRecruiters<>Gem integration?
Add new candidates directly from the Gem extension to SmartRecruiters without leaving Gem
When adding a candidate, Gem determine if the candidate already exists in SmartRecruiters to prevent duplicate record creation
Upload a candidate to a specific job from the Gem Extension
How can I enable the Integration between SmartRecruiters<>Gem?
From the Gem extension, click the "Connect to SmartRecruiters" button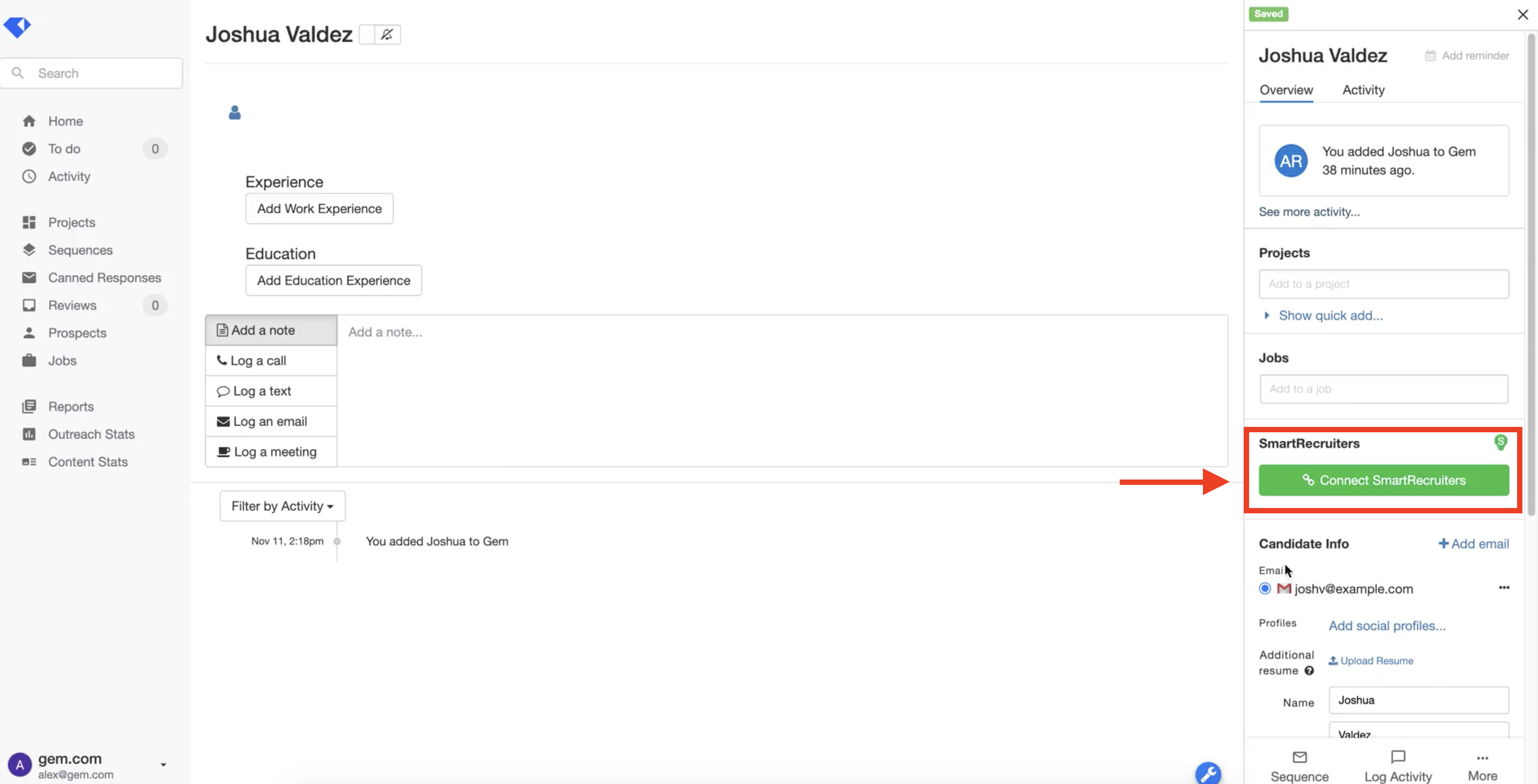 2. Log into SmartRecruiters via OAuth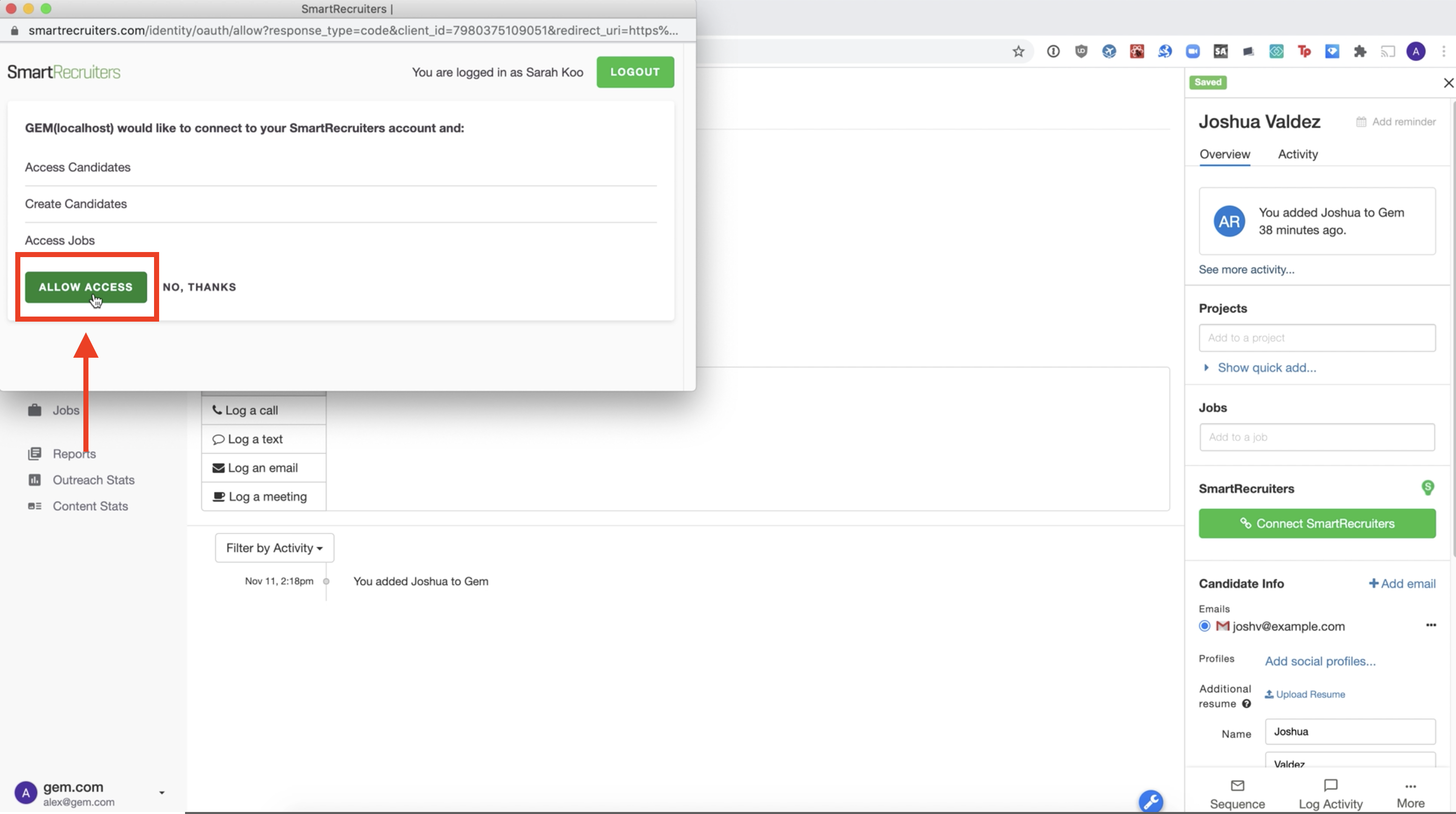 3. That's it! You're ready to source.
How do I know if a candidate is already in SmartRecruiters?

How can I connect a candidate to a SmartRecruiters job posting:

How can I upload a sourced candidate from Gem directly into SmartRecruiters?

Have any issues or questions on this topic? Please feel free to contact your dedicated Gem Customer Success Manager directly or our Support team at support@gem.com.