Overview
If you're hosting recruiting events, you may be familiar with the classic problem of managing invite lists in spreadsheets or keeping folders of CSVs after a conference.Now, you can create forms in Gem, share the form with whoever you'd like to invite, and as they register, they'll automatically be added to a Gem project -- no CSV uploads or separate spreadsheets required.
To get started, go to any Gem project you own, and in the upper right, click the "Options" menu -- Edit Gem Form.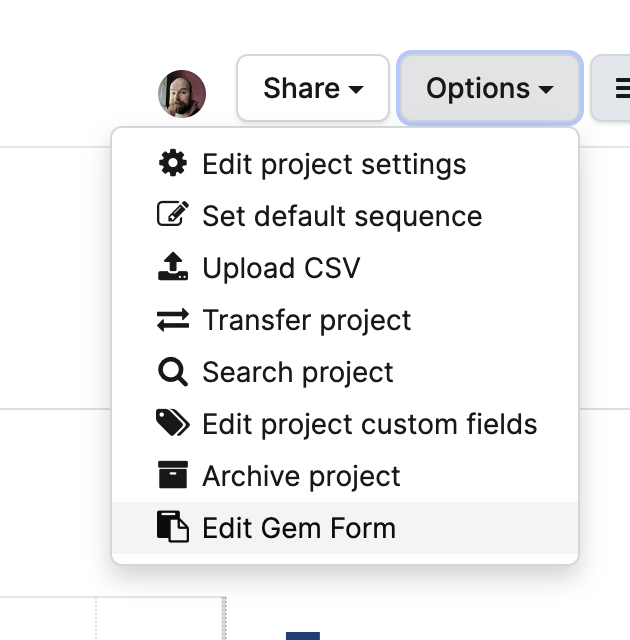 Drag any fields you'd like to the page, change the color of the form to your company's exact brand color, and include a description and title to let invitees know what they're registering for.
Note that certain fields are required, such as name and email; we can't create new profiles in your Gem project without this info, so you won't be able to remove them from the page. The resume upload field will upload an attachment to the Gem profile.
Besides standard fields like phone number, LinkedIn URL, Company, etc that are written to the standard Gem profile fields, you can also ask custom, event-specific questions such as "What departments are you interested in?" or "How did you hear about this event?"
Custom questions will be captured as project custom fields in the same project where all your registrations are being captured.
If a person registers who already exists in your Gem instance, rest assured that a duplicate profile won't be created; we'll just cross-list them into the event project.
Eligibility
This functionality is available to customers on the Advanced CRM package
Workflow Automation
You can route form responses to different Gem Projects, or add candidates directly to a Gem Sequence based on the answer to a particular form question. This allows you to act on different segments of candidates, send them more personalized content, and can be particularly helpful when different recruiting team members are responsible for different groups of candidates.
To use this feature on a form you've created, head to the "Editor" tab, add a single-select question, and save the form once you are done editing it. Then, switch to the "Overview" tab (see below) and choose between setting up a project or sequence automation. Select the question that you created, then configure your desired routing between the question's answers and project or sequence. (Automations cannot be set up unless you have a saved single-select question.)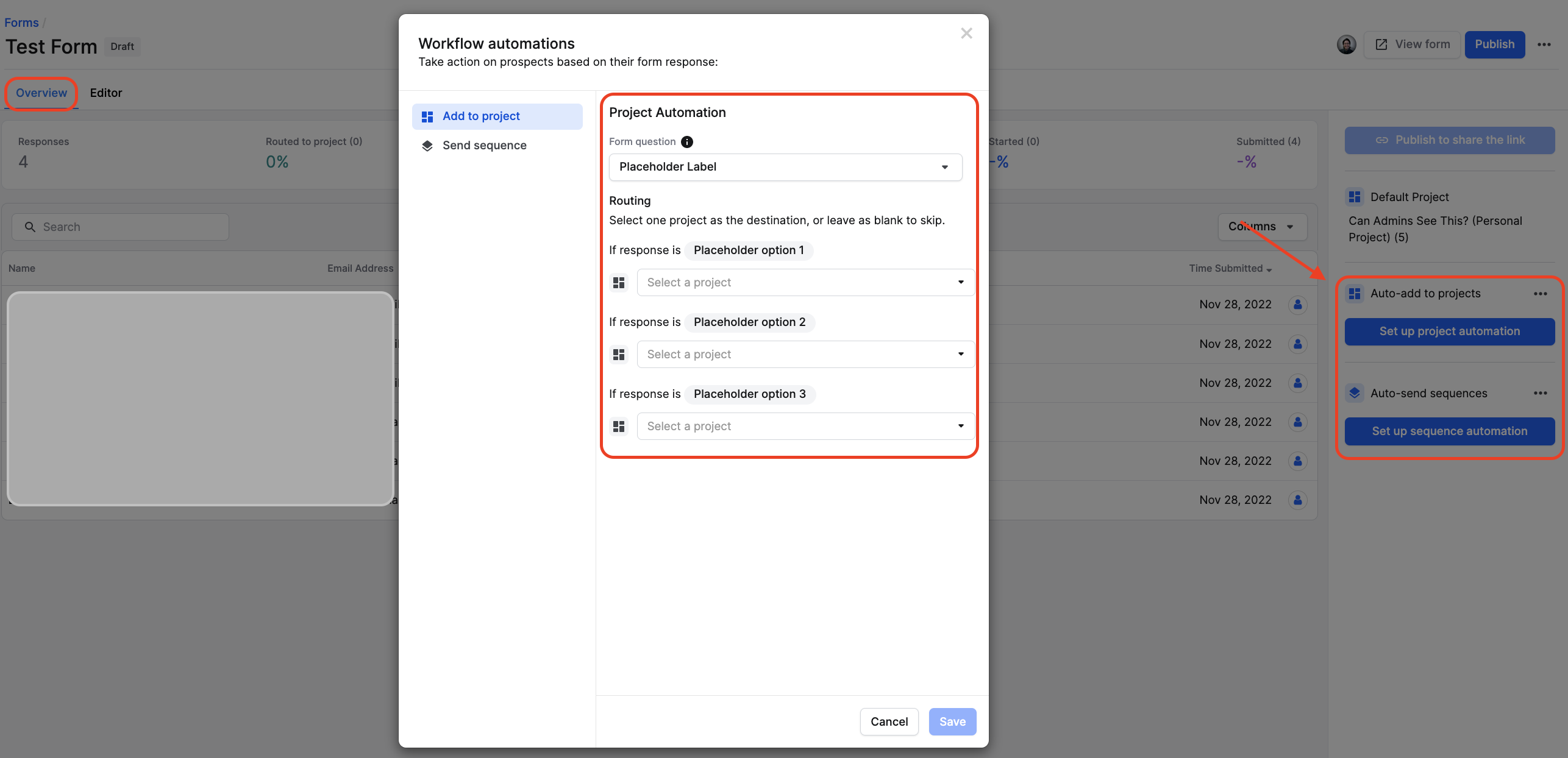 Have any issues or questions on this topic? Please feel free to contact your dedicated Gem Customer Success Manager directly or our Support team at support@gem.com.