You have two different ways to view you candidates within Talent Pipeline:
Active Jobs
Active Jobs shows you all candidates stratified out based on Greenhouse Job so you can see every role. We pull in stages specific to each role in Greenhouse.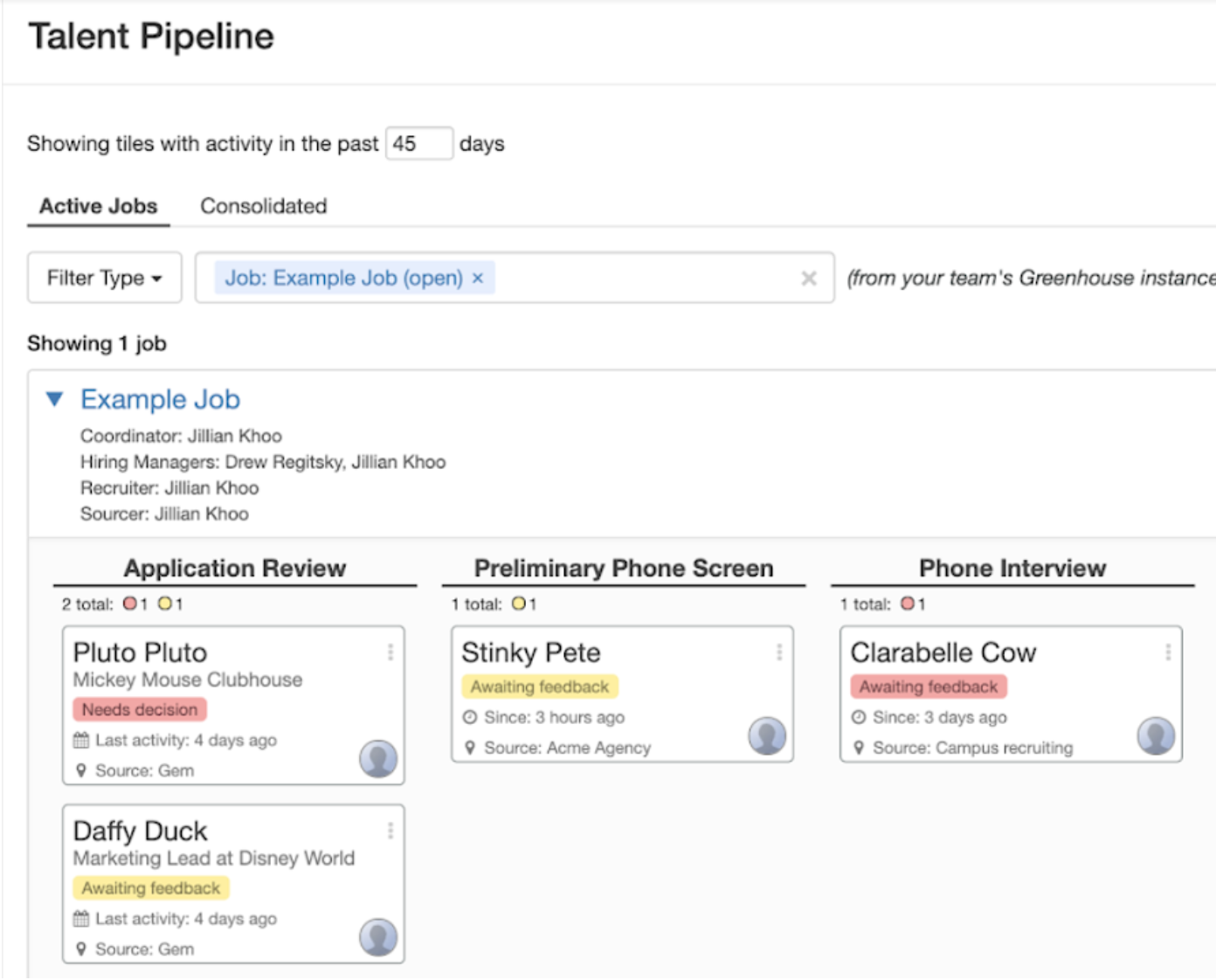 Consolidated
Consolidated shows you all Candidates in any job in Greenhouse that you are on the Hiring Team for, rolled up into one set of stages as opposed to a role by role view in Active Jobs.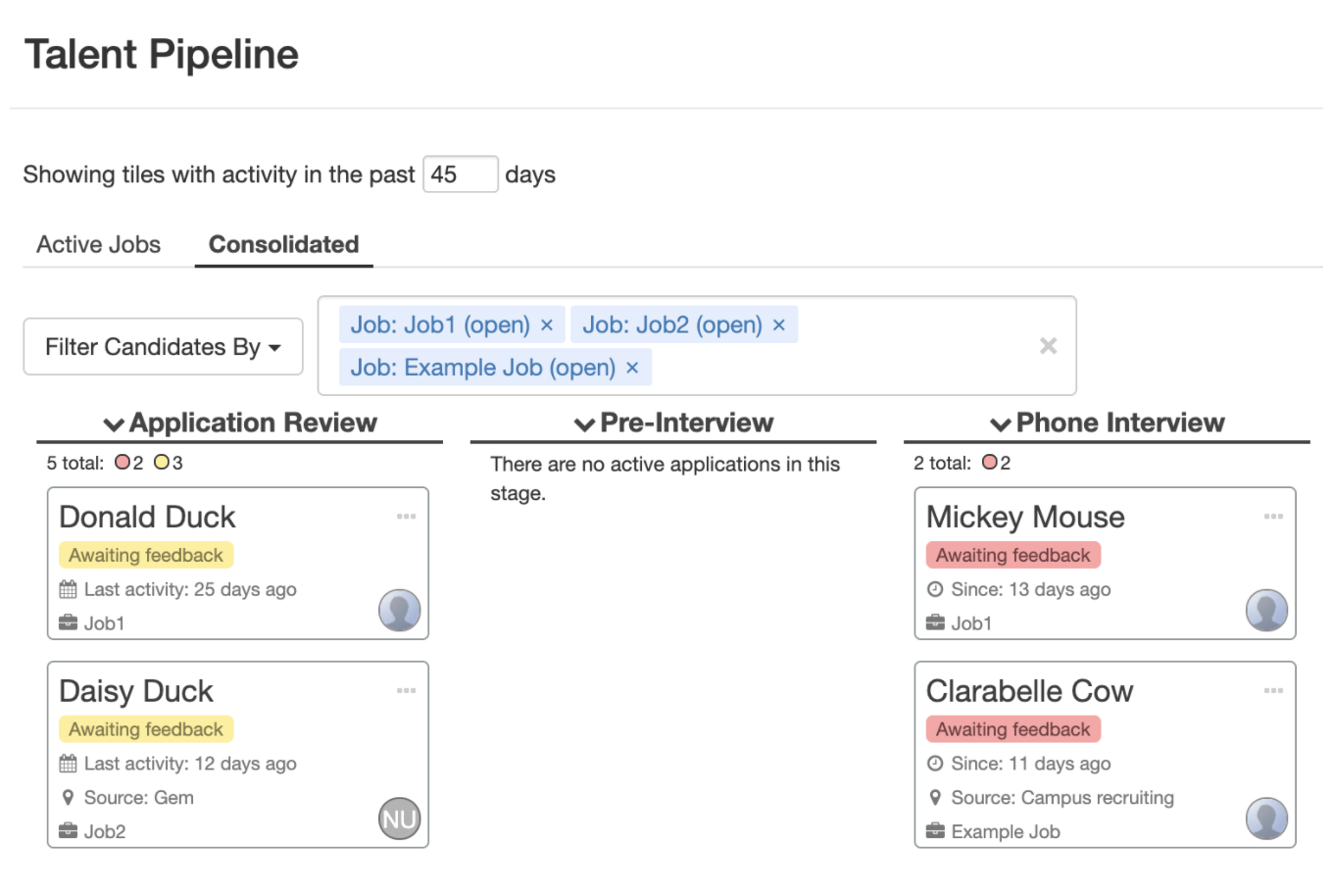 Related Articles
Have any issues or questions on this topic? Please feel free to contact your dedicated Gem Customer Success Manager directly or our Support team at support@gem.com.