Projects are a great way for you to organize candidates in Gem. As a best practice, we recommend creating a project for every open role you have.
There are two ways to add projects in Gem. You can add directly from the Gem Chrome extension when sourcing a candidate or from the Projects tab in Gem.
Creating a new Project from the Gem Chrome extension
To create a new Project from the Chrome extension, navigate to LinkedIn and open up the Gem side bar.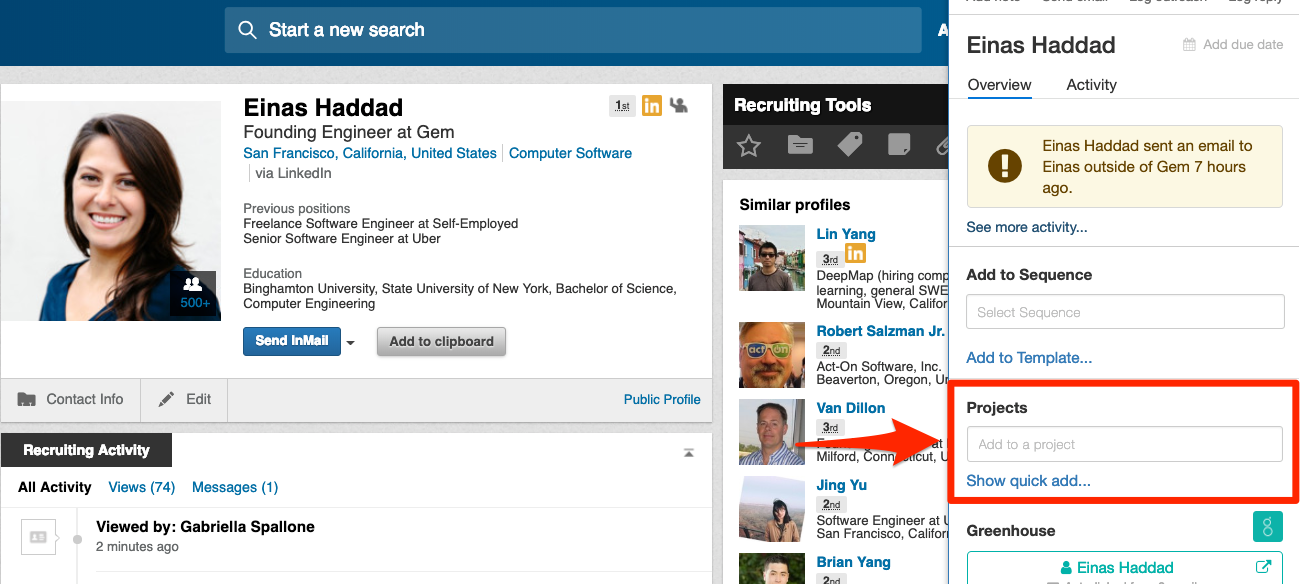 In the Projects section, start to type in the name of the Project that you want to create. Once you finish typing the name, press the Create a new project dropdown and it will create a new project and add the candidate you are sourcing to that project.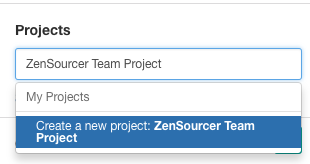 Creating a new Project from the Gem website
To create a new Gem project, head to your Projects page and click on the +New Project button located in the top-right corner.
After Gem creates your new project, you can give it a name. From here, you're ready to start adding candidates to the project, allowing you to create and send Sequences to them in bulk.
Sharing your Projects with others
More information on Project sharing can be found here.
Have any issues or questions on this topic? Please feel free to contact your dedicated Gem Customer Success Manager directly or our Support team at support@gem.com.